The Travis Childers Test
Red-state Democratic candidates will be looking to Mississippi's Democratic nominee for some inspiration.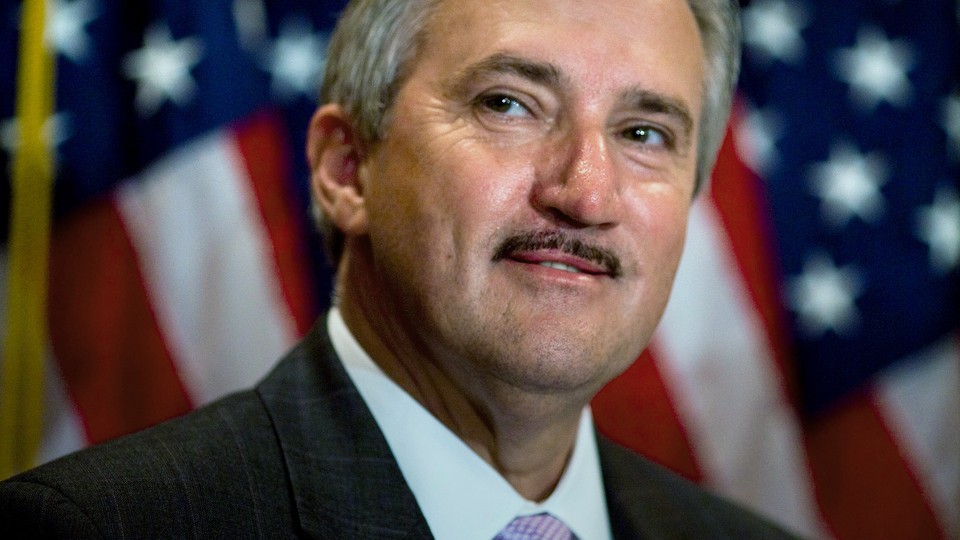 For former Democratic congressman Travis Childers, winning a Senate seat in deeply-conservative Mississippi is a tough challenge. But for Democrats, just running a competitive race against the newly minted Republican nominee will go a long way toward determining whether Democrats can hang onto their majority.
In Mississippi, the electorate is more racially polarized than any state in the country. African-Americans make up about one-third of the state's voters and they are overwhelmingly Democratic. In 2008, a whopping 98 percent of African-Americans supported President Obama, while only 11 percent of whites supported the president that year.
To win in a state like Mississippi, Democrats need to mobilize African-American voters and, more importantly, peel off enough persuadable moderate white voters who are in increasingly short supply.
That's what Childers was able to do in his surprising 2008 special election victory to the state's First District House seat. He ran as a conservative Democrat who was pro-gun, pro-life, and against gay marriage. Capitalizing on growing Republican discontent with President Bush over the Iraq war and a weak Republican challenger who hailed from the Memphis suburbs, Childers coasted to victory with 54 percent of the vote.
In his re-election to the seat that November, he ran 16 points ahead of President Obama in the district. He carried Republican-friendly Lee County (Tupelo) with the support from some conservative white voters, while also running up the score in heavily-African American rural counties.
The challenge for Childers, as a statewide candidate, is to distance himself from the national issues that are currently battering the Democratic Party's image. Childers knows that lesson firsthand, losing his seat in the 2010 Republican wave that swept his party out of control despite voting against the president's health care law.
He succeeded in his initial election by focusing on local issues, raising the fear that his Republican challenger, a mayor who represented a Memphis suburb, would be more concerned about representing voters in Tennessee than Mississippi. Against the Republican nominee, the race wouldn't hinge on geography but ideology — and that's an area where even moderate Democrats face problems connecting in the deep South.
Childers' ability to win over enough crossover votes is a crucial test not only in Mississippi but for Democrats across the country. The dynamic of the Mississippi electorate isn't all that different from those in several critical Southern Senate battlegrounds. In Georgia, Louisiana, and North Carolina, the formula is similar: win over enough white voters while exciting an African-American base without Obama on the ballot.
For a veteran senator like Mary Landrieu, that means breaking with the president on energy issues but continuing to support the president's health care law with fixes. For Sen. Kay Hagan, the formula is to rally the base by painting Republican Thom Tillis as racially insensitive while focusing on the persuadable white voters, particularly single women and suburbanites. Without a Republican nominee chosen yet in Georgia, Democrat Michelle Nunn is downplaying her partisan identification while highlighting her connections to George H.W. Bush. For Childers, it simply means running as a conservative Democrat while casting his opponent as out-of-touch.
But if more voters are casting Senate ballots based on their party identification — a habit that's increasingly common in our politically-polarized age  —  not only will it be hard for Childers to compete, but also for more battle-tested Democrats to overcome the punishing environment in their home states.