The 8 Primaries to Watch Tuesday
The duel in Mississippi, a more collegial contest in Oklahoma, and a string of competitive New York campaigns are among the most interesting races up this week.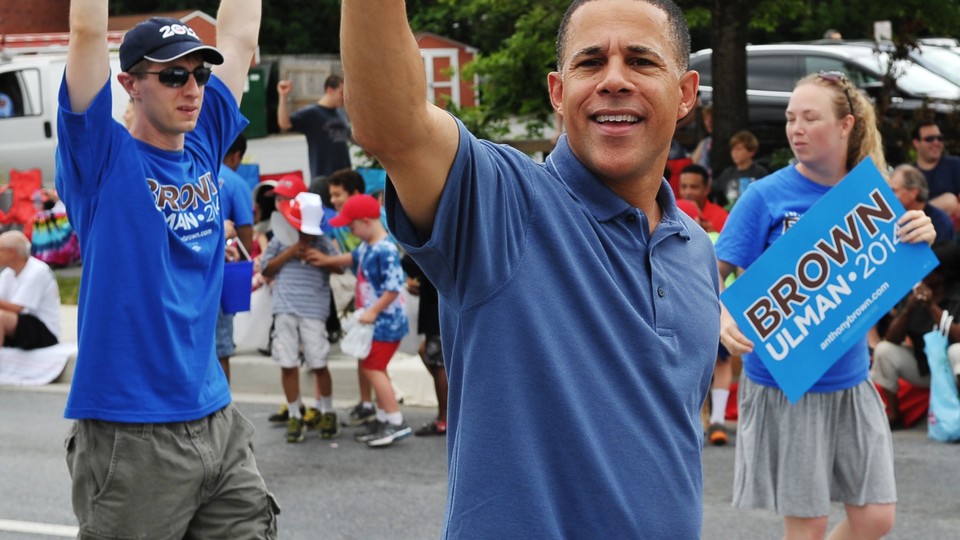 After House Majority Leader Eric Cantor's shocking defeat, political observers got some extra recovery time last week, when there were no primaries for the first time since April. This week, voters in six states will hit the polls to determine nominees in several important Senate, House, and gubernatorial races. Here are eight to keep an eye on:
MISSISSIPPI SENATE
The GOP primary in the Magnolia State went to a second round after neither six-term Sen. Thad Cochran nor his tea-party challenger, state Sen. Chris McDaniel, got the majority support necessary on June 3 to avoid a runoff. After finishing just ahead of Cochran in the initial round of voting, McDaniel seems to have the slight upper hand. Both candidates have continued to receive plenty of air cover from outside groups in the weeks since the primary: the U.S. Chamber of Commerce and the National Association of Realtors have run TV ads promoting Cochran, while conservative outfits like Club for Growth, Senate Conservatives Action, and Citizens United have aired ads benefiting McDaniel.
OKLAHOMA SENATE
The race to replace outgoing Sen. Tom Coburn in Oklahoma has been less expensive and less nasty than the campaign in Mississippi. Rep. James Lankford is looking for a promotion after two terms in office, while T.W. Shannon, considered a rising star in Oklahoma Republican circles, hopes to make the leap from the state House speaker's office. The popular Coburn is officially neutral in the race, though he recently made a statement praising Lankford while condemning outside groups running negative ads in the race, something local observers think could be important. Shannon counts tea-party favorites like Sen. Ted Cruz of Texas — who appeared in a pro-Shannon TV spot — and Sarah Palin among his supporters. Oklahoma is another state that mandates runoffs if no candidate reaches 50 percent, and Lankford and Shannon are expected to continue their contest head-to-head until Aug. 26.
MARYLAND GOVERNOR
As term-limited Maryland Gov. Martin O'Malley sets his sights on a potential 2016 presidential run, his lieutenant governor appears well-positioned to replace him. Recent independent polling has shown Anthony Brown with a 20-point lead over Attorney General Doug Gansler in the Democratic primary. Boosted by endorsements from O'Malley and Bill Clinton, Brown has run a mostly positive campaign, touting the accomplishments of the administration and saying little about the historic nature of his campaign: If Brown wins the nomination, he will be well on his way to becoming just the third elected black governor in U.S. history. Gansler's attendance at a teen drinking party last year drew more attention than anything positive about his campaign.
COLORADO GOVERNOR
Gov. John Hickenlooper looks less vulnerable now than he did a year ago, but the GOP still has its sights set on knocking him off this fall. Four Republicans are vying for the party's nomination, and with little public polling available, it's not entirely clear who has the advantage heading into Tuesday. Some Republicans worry that victory by conservative firebrand Tom Tancredo, a former congressman, would not only hurt their chances to take over the governor's mansion, but weaken their odds in down-ballot contests and the state's crucial Senate race. A Democratic group has even aired ads in the race designed to boost Tancredo, along with a spot attacking former Rep. Bob Beauprez. But Tancredo's campaign has been strangely quiet toward the end of the primary, while Beauprez's has been aggressively building him up on TV. Former state Senate Minority Leader Mike Kopp and Colorado Secretary of State Scott Gessler are also on the ballot.
NEW YORK'S 1ST CONGRESSIONAL DISTRICT
Republicans view Democratic Rep. Tim Bishop's Long Island House seat as one of their best pickup opportunities this cycle: The five-term congressman won his last election by just 4 percentage points, and President Obama carried the district by less than 2,000 votes that year. But the two Republicans who hope to defeat Bishop first got involved in a contentious intra-party battle which attracted nearly $1.3 million in spending from outside groups. About two-thirds of that targeted state Sen. Lee Zeldin, who has earned the support of much of the party's establishment wing, including the U.S. Chamber of Commerce. His rival, George Demos, who ran for the same seat unsuccessfully in 2010, has pumped $2 million of his own money into the campaign and is backed by former New York City Mayor Rudy Giuliani — but others in the GOP are worried that he won't be able to knock off Bishop in the fall.
(RELATED: Outside Groups Pour Cash Into N.Y. Districts)
NEW YORK's 13TH CONGRESSIONAL DISTRICT
For the second year in a row, Rep. Charlie Rangel is facing a stiff primary challenge for his reliably Democratic Harlem-based seat. After falling roughly 1,000 votes short in 2012, state Sen. Adriano Espaillat is taking another shot at Rangel this year. A stark racial divide defines the race for the majority-minority district, with black voters coalescing around Rangel and Hispanic voters around Espaillat — but not as strongly. Rangel seems to be in a better position than he was at this point two years ago, however. Late last week, a new NY1/Siena College poll found Rangel leading Espaillat 47 percent to 34 percent, expanding on the 9-point advantage the 22-term congressman held in mid-May.
NEW YORK'S 21ST CONGRESSIONAL DISTRICT
After losing to Democratic Rep. Bill Owens by less than 2,000 votes in 2010 and just 5,000 votes in 2012, businessman Matt Doheny decided to run for the Upstate New York seat again this year after Owens announced his retirement. But former Bush administration aide Elise Stefanik was already off and running, and outside endorsers and groups have made electing her a cause. Mitt Romney and Rep. Paul Ryan endorsed Stefanik, and the GOP super PAC American Crossroads spent $770,000 on TV ads calling Doheny unelectable. The primary winner will face Democrat Aaron Woolf, a documentary filmmaker, in a battleground general election, though they could end up dividing conservative votes because both have won third-party ballot lines for the fall.
NEW YORK'S 22ND CONGRESSIONAL DISTRICT
Rep. Richard Hanna isn't seen as one of the more endangered incumbents in Congress, but he has angered conservatives on several issues (including same-sex marriage, which he supports), and Hanna drew a conservative primary challenge from Assemblywoman Claudia Tenney. American Unity PAC, a pro-gay-rights super PAC cofounded by hedge-fund manager and major GOP donor Paul Singer, has spent over $600,000 on the race, an outsize sum for a sleepy primary that's probably more about Hanna's gay-rights stance than a warning that he's endangered. Meanwhile, Tenney has the backing of socially conservative groups like the National Organization for Marriage.