Supreme Court Kills TV Service Aereo
The justices side with TV broadcasters in a 6-3 decision.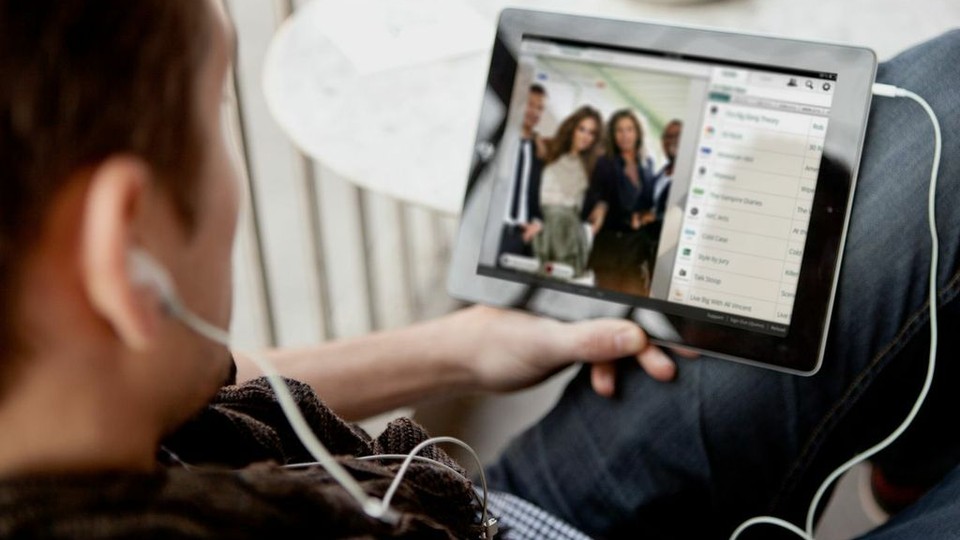 The Supreme Court declared Wednesday that Internet video service Aereo is illegal.
The 6-3 decision is a huge win for the TV networks, who feared that Aereo could destroy their business model.
Writing for the majority, Justice Stephen Breyer concluded that the "purpose" of copyright law makes it clear that Aereo's service is a "public performance," and the company therefore needs permission for TV content.
Aereo allows subscribers to watch and record local TV channels on their computers, tablets, phones, and Internet-connected TVs for as little as $8 per month. The problem is that unlike cable providers, Aereo doesn't pay the TV stations for their content.
Everyone has the right to access over-the-air TV channels using an antenna. Aereo calls itself a "modern-day television antenna and DVR." But Aereo subscribers don't have antenna arms sticking out of their tablet computers. Instead, Aereo uses a cluster of thousands of tiny antennas to deliver video over the Internet to all of the subscribers in an area. Technically, subscribers are renting access to one of those antennas.
But the court didn't buy Aereo's description of itself. Breyer wrote that the history of copyright law "makes clear that Aereo is not simply an equipment provider," and is actually "substantially similar" to a cable TV service. Therefore, Aereo should have to pay retransmission fees just like cable providers do, the court ruled.
The court acknowledged that Aereo only activates an antenna based on a request from an individual user, but said the company itself is still infringing on copyright. The technological distinction makes no difference to either users or TV broadcasters, the court concluded.
"Given Aereo's overwhelming likeness to the cable companies targeted by [copyright law], this sole technological difference between Aereo and traditional cable companies does not make a critical difference here," the majority wrote.
Barry Diller, a media mogul and primary investor in Aereo, has said repeatedly that the service would shut down if it lost at the high court.
Aereo CEO Chet Kanojia said the decision is a "massive setback for the American consumer." But he said the company's "work is not done," and "we will continue to fight for our consumers and fight to create innovative technologies that have a meaningful and positive impact on our world."
Justice Antonin Scalia wrote the dissent, which was joined by Justices Clarence Thomas and Samuel Alito. The conservative justices argued that the court should focus on the plain reading of copyright law and not try to expand it to meet Congress's intent.
"It is not the role of this Court to identify and plug loopholes," they wrote. "It is the role of good lawyers to identify and exploit them, and the role of Congress to eliminate them if it wishes."
The Internet industry has been tracking the Aereo case nervously, fearing that a broad ruling against the video start-up could endanger other cloud storage providers. Like Aereo, companies including Google, Amazon, Apple, and Dropbox allow users to remotely access copyrighted material.
The court tried to craft a narrow ruling, saying it was not addressing all remote storage of content.
But the dissenters argued the ruling will "sow confusion for years to come," as courts try to sort out which services are legitimate and which too closely resemble Aereo.
The TV broadcasters had feared that an Aereo win could doom their whole industry by eliminating the roughly $3.3 billion they pull in every year in payments from cable TV providers. If the court had upheld Aereo, the cable providers could have cut off those payments either by entering into agreements with Aereo or mimicking the company's technology.
In a statement, National Association of Broadcasters CEO Gordon Smith said TV stations "will always welcome partnerships with companies who respect copyright law."
"Today's decision sends an unmistakable message that businesses built on the theft of copyrighted material will not be tolerated," Smith said.