STEM Education Is a Civil-Rights Issue
Advocating for equal access to STEM education isn't merely a new feel-good fad.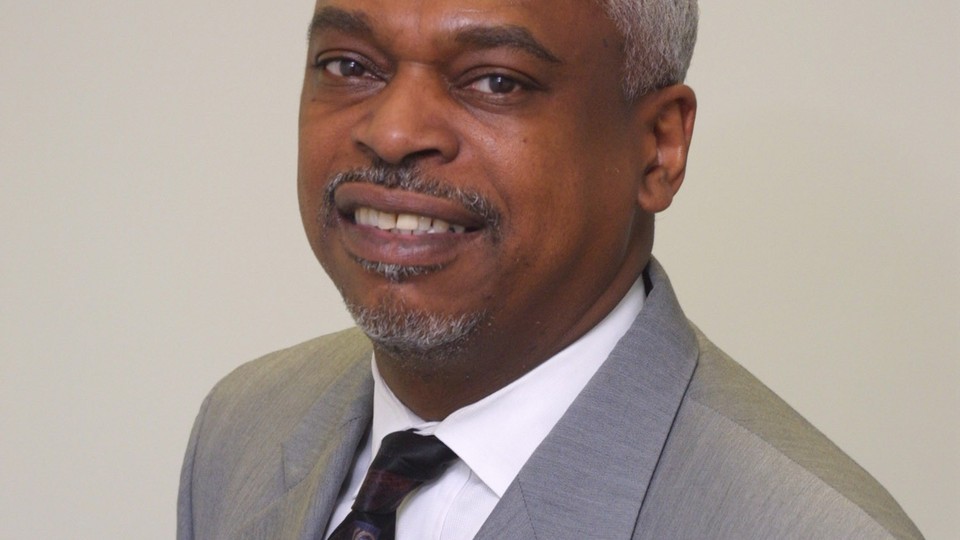 New data showing that Google's pool of employees is 2 percent black, 3 percent Hispanic, and 30 percent female are getting lots of attention. While Google should be credited for being the first tech company to release its numbers, the lack of diversity at companies like Google is just a symptom of our nation's failure to provide equal access to the kinds of science, technology, engineering, and math classes (often called STEM) that prepare students for highly skilled, highly technical jobs and careers.
It's time to examine where and how we are losing so many children along the K-16 STEM pipeline and to accelerate progress in closing both opportunity and achievement gaps. We can't begin to level the playing field without doing so.
Recent data from the College Board and the Education Department's Civil Rights Data Collection make clear that we're sending our children of color to schools that are not preparing them for our high-tech economy. In 2013, no African-American students took the Advanced Placement exam in computer science in 11 state. The same was true for Latino students in eight states. Shamefully, one-quarter of high schools with the highest percentage of black and Latino students don't even offer Algebra II, and one-third of them don't offer chemistry. How can we possibly expect our children to compete effectively in the global job market without taking chemistry?
The problem isn't limited to the nation's rapidly expanding minority population. In 2013, only 20 percent of AP computer science test-takers were female. Women already comprise the majority of students on our college campuses and also make up about 46 percent of the workforce. Why then do they represent less than 20 percent of bachelor's degrees awarded in fields like computer science and engineering, and hold less than one-quarter of STEM jobs?
These figures are unconscionable. Until we start to meaningfully address this crisis, we will continue to exclude people of color and women from the new high-skilled economy.
Employment in STEM-related occupations is projected to create about 1 million jobs — expanding the sector to include more than 9 million positions — between 2012 and 2022, according to the Bureau of Labor Statistics. Federal data also show that workers in STEM occupations earned a median annual wage that was more than double the median wage for all workers in May 2013. And even though a gender wage gap still exists in STEM occupations, it is smaller than the gender wage gap in other fields.
In short: Access to STEM jobs is an on-ramp to higher than average wages in expanding fields where jobs are expected to be plentiful.
In late May, the Leadership Conference Education Fund joined with the Educational Testing Service to convene a symposium at the National Academy of Sciences to discuss equal access to STEM education as a critical civil-rights concern and to examine ways to address the disparities. At the same time that experts from a range of sectors at our symposium acknowledged STEM inequities, bright young minds were gathering at the White House for its annual science fair — an event that this year placed special focus on women and girls who are excelling in STEM.
President Obama also announced several upcoming initiatives, including a $35 million Education Department competition, an expansion of STEM AmeriCorps. It will provide STEM learning opportunities for 18,000 low-income students this summer, and a national STEM mentoring effort involving technology and media companies, nonprofits, and others working to connect more students to STEM.
These are important steps. But we also need programs like Race to the Top for Equity and Opportunity, which would invest $300 million in proven approaches across the K-12 pipeline, such as placing our best teachers in high-need schools, expanding access to AP and college-prep classes, and equalizing spending between every school district's rich and poor schools.
The new Race to the Top would also fund positive behavior supports and fair discipline policies, and help to finance expanded learning hours. During her keynote address at our May symposium, Catherine Lhamon, the assistant secretary at Education Department's Office for Civil Rights, called this initiative the Education Department's highest priority in the budget.
It's this type of change — change intended to knock down systemic educational and economic barriers — that should be adopted by states and school districts across the country. The policies and funding that will do this work nationally should also rank among the top priorities of Congress.
Advocating for STEM education and equal access to it isn't merely a new feel-good fad. It's critical that we make sure that its opportunities are equally available to every child so that they may be full participants in our dynamic and constantly changing world.
Wade Henderson is the president and CEO of the Leadership Conference on Civil and Human Rights, a coalition of more than 200 national civil-rights and human-rights organizations.
HAVE AN OPINION ON POLICY AND CHANGING DEMOGRAPHICS? The Next America welcomes op-ed pieces that explore the political, economic and social impacts of the profound racial and cultural changes facing our nation, particularly relevant to education, economy, the workforce and health. Email Janell Ross at jross@nationaljournal.com. Please follow us on Twitter and Facebook.