Senate Announces Bipartisan Deal to Fix the VA
The bill would give the VA chief more discretion in firing senior officials and provide funding for more doctors and new facilities.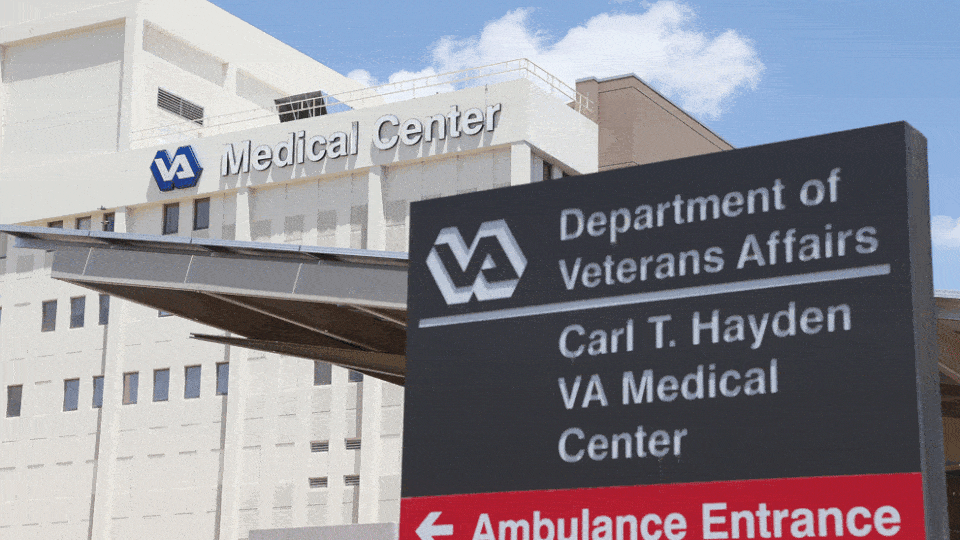 After a week of negotiations with Republican members, Sen. Bernie Sanders announced Thursday a bipartisan bill to fix the many issues plaguing the Veterans Affairs Department.
"I think all of us have been appalled by what we read about what happened in Phoenix and in other locations," the independent from Vermont said. "Every veteran in this country is entitled to high-quality medical care, and they should get that care in a timely manner."
The new bill takes aim at the scandal surrounding a Phoenix Veterans Affairs hospital, where 1,700 veterans were left off official waiting lists for medical care. The legislation would give Acting Secretary Sloan Gibson further discretion in firing senior officials responsible for the backlog.
The House passed a similar bill last week. But the Senate bill differs in that it includes a provision, pushed by Sanders, that would give employees who are removed from the department some due process protections. Any employee who is fired would have one week to appeal the decision, the senator said, and the "appropriate body" will have three weeks to handle that claim. Sanders said he included the provision for fear that a future president could target senior department executives who are aligned with another party for termination.
The Senate bill, unlike the narrower House legislation, also provides leases for the VA to build, refurbish and expand facilities at 26 different health care systems in 18 states across the country. It would provide $500 million to hire additional doctors and nurses at facilities that have particularly difficult backlogs of patients.
It also provides specific care for sexual-assault victims at Veterans Affairs facilities nationwide.
In a significant concession to Republicans, the bill would also allow veterans who live at least 40 miles away from the nearest VA facility to see a doctor of their choice and be reimbursed for that care. Although Republicans had asked that all veterans be allowed to visit non-VA facilities, the final agreement grants this option only to veterans in rural areas. This program would last for two years under a trial period.
Sen. John McCain, R-Ariz., who lead the negotiations between Sanders and Republicans, praised the legislation as a bipartisan victory. But both senators warned that much more needs to be done.
In another potential victory for Republicans, who have often complained about the amendment process in recent months, Sanders, McCain, and even Sen. Chuck Schumer of New York, the third-ranking Senate Democrat, said that they are open to amendments from either party.
But all three cautioned their colleagues not to offer amendments that are unrelated to Thursday's bill. "That could blow up the deal," Schumer warned.
McCain also praised Senate Veterans' Affairs Committee ranking member Richard Burr, R-N.C., and Sen. Tom Coburn, R-Okla., for their work on the legislation. McCain noted that he had mentioned Coburn as a potential successor to former Veterans Affairs Secretary Eric Shinseki last week, "which almost destroyed a long and beautiful friendship," he said, laughing.
The Senate finished its business for the week earlier on Thursday afternoon. All sides have said they are hopeful to have vote on the new Veterans Affairs package next week.