Real Equality in Education Remains Elusive
Most black and Latino students continue to attend schools that provide little access to advanced and rigorous courses.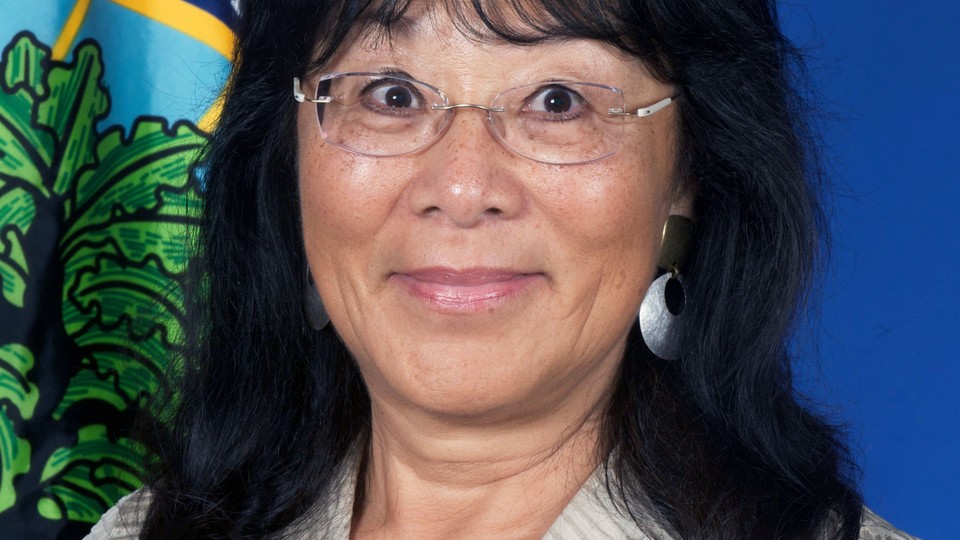 This year the nation will commemorate two historic actions taken to protect equal rights: the 60th anniversary of Brown v. Board of Education — the landmark U.S. Supreme Court case that abolished state-sponsored segregation in public education — and the Civil Rights Act, which prohibits discrimination based on race, color, religion, sex, or national origin.
We are left with an important question: Has the promise of Brown and the Civil Rights Act been fulfilled?
Most people agree that despite progress made, educational equity and opportunity remains out of reach for many students from diverse language and cultural backgrounds. For example, of all students enrolled in low-performing schools, 42 percent are black and 33 percent are Latino. Furthermore, these students are much more likely to be taught by teachers with less experience than those leading classrooms in more affluent, mostly white school districts.
There is some good news. Communities that recognize the value of language and cultural diversity have contributed to the proliferation of dual-language programs in schools across the country. California, Illinois, and New York all offer students what's known as the Seal of Bi-literacy, a distinction that appears on the diplomas and transcripts of students who have become proficient in two or more languages by high school graduation. Legislation that would create a similar student recognition is either pending or under consideration in 10 other states.
Boosting the number of students able to speak, read, and write in more than one language — what President Obama and Education Secretary Arne Duncan sometimes refer to as "bi-literacy skills" — has become essential to America's future economic prosperity and national security.
We also have more work to do. According to the Education Department's latest Civil Rights Data Collection, information compiled from all 97,000 of the nation's public schools, black students (57 percent), Latino students (67 percent), and English learners (65 percent) have less access than their white, English-speaking peers (71 percent) to the kinds of rigorous math and science courses needed for college and many careers.
The CRDC also provides other evidence of unequal opportunity. Students in the process of learning English represent 5 percent of the nation's high school students but only 2 percent of those enrolled in advanced-placement courses. Among students already proficient in English, about 7 percent participate in gifted and talented programs at their schools. That figure is three and a half times larger than the paltry 2 percent of students in the process of learning English who participate in similar programs.
In a country where the share of students who come from households where languages other than English are spoken at home is expanding, one has to wonder how much untapped potential is being squandered. How many exceptional minds are insufficiently challenged each day?
A number of recent incidents have also served to remind us that we have much more to do to ensure supportive, inclusionary, and egalitarian environments for all our children. Recently a school principal in Texas made headlines when she described the act of speaking Spanish as "disruptive" and prohibited it at school. Although the principal's contract was not renewed and the ban on speaking Spanish lifted, this incident had a chilling effect on students and the community. It opened old wounds left from a time when this kind of language oppression was common.
Sadly, in the past year alone Education Department staff has heard similar stories during visits to schools in California, Colorado, Illinois, and Nevada. Students, parents, and even Hispanic teachers have reported being prohibited from speaking Spanish in all settings, including parent-teacher conferences. The agency's Office for Civil Rights has also investigated several complaints alleging that school districts discriminate on the basis of national origin by prohibiting, and sometimes punishing, students for speaking in their native language. In 2013, the division received almost 80 official complaints containing allegations of discrimination on the basis of national origin involving services for English-learner students and/or communication with parents of limited English proficiency.
In many of these cases, districts have not been able to show valid educational justifications for these actions. Ironically, the reason given by many school administrators and districts for prohibiting Spanish is what I see as the misguided notion that this promotes more rapid learning of the English language.
As a former bilingual-education teacher, principal, and district superintendent, I have a hard time conceptualizing any valid educational justification for barring languages other than English from schools, making it more difficult for parents and teachers to communicate or sending the message to students that speaking a second language is a bad thing. Instead, it seems clear that these sorts of actions leave students and parents feeling excluded. Devaluing other languages and cultures is not only harmful to student identity and self-confidence, but can also be disruptive to the learning process.
In this country, we have a civic duty and moral obligation to be vigilant and courageous in taking appropriate action when we witness cases of mistreatment and exclusion of any student. We must embrace the richness and diversity that is our cultural and linguistic heritage. And, as we collectively face increasing global economic and political interdependency, equipping more students with the skills to read, speak, and write in multiple languages represents not only an advantage but an essential part of our country's security.
Only when schools consistently do both will we realize the promise of Brown and the broader civil-rights movement.
Libia S. Gil is the assistant deputy secretary in the Education Department's Office of English Language Acquisition.
HAVE AN OPINION ON POLICY AND CHANGING DEMOGRAPHICS? The Next America welcomes op-ed pieces that explore the political, economic and social impacts of the profound racial and cultural changes facing our nation, particularly relevant to education, economy, the workforce and health. Email Janell Ross at jross@nationaljournal.com. Please follow us on Twitter and Facebook.