Obamacare Is Getting a Management Overhaul
Burwell wants clearer accountability, but Republicans fear conflicts of interest.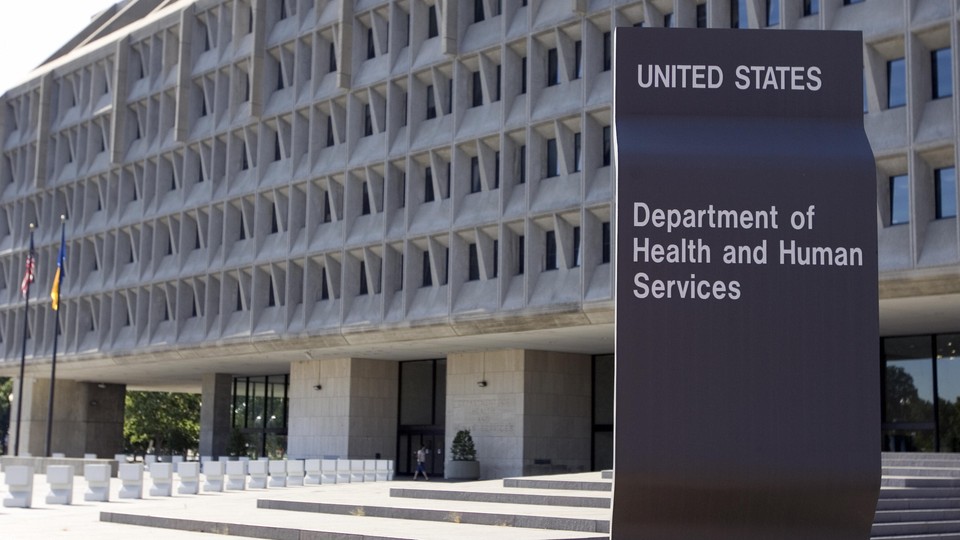 Just two weeks into the job, Health and Human Services Secretary Sylvia Mathews Burwell is overhauling the fractured management structure that led to the disastrous HealthCare.gov rollout.
Burwell announced a significant reorganization on Friday, bringing HealthCare.gov's top private-sector repairman into the government and creating new positions to oversee the operational details of Obamacare's federally run insurance marketplaces.
Andy Slavitt, who has been spearheading the HealthCare.gov repair effort for the consulting firm Optum, will join the Centers for Medicare and Medicaid Services as principal deputy administrator. His responsibilities will include the Obamacare exchanges as well as Medicare and Medicaid.
HHS also announced the creation of two new positions — a CEO and a chief technology officer — specifically for the insurance exchanges.
Slavitt's new role could prove controversial: The day before Burwell announced the reorganization, a pair of Republican senators questioned Optum's role in the HealthCare.gov repair effort. Optum is a subsidiary of UnitedHealthcare, one of the country's biggest insurance companies, which is selling plans in 10 states' insurance exchanges and looking to expand.
Sens. Orrin Hatch and Chuck Grassley said they're concerned about possible conflicts of interest between Optum and UnitedHealthcare and the information Optum has about the details of the exchanges. The senators said "several key personnel" have moved recently from leadership positions at UnitedHealthcare into top jobs at Optum.
More broadly, though, Burwell's quick reorganization makes sense. She's known as a skilled manager, and that's what insiders said HHS needed the most from a new secretary.
Former HHS Secretary Mike Leavitt noted in a recent interview that the department has remarkably few assistant secretaries — and while the new roles announced Friday aren't technically assistant secretaries, they're still aimed at creating a clearer and more streamlined system of accountability.