No, Obama's Climate Plan Is Not a National Energy Tax
But EPA admits that consumers and businesses will pay higher power bills — initially.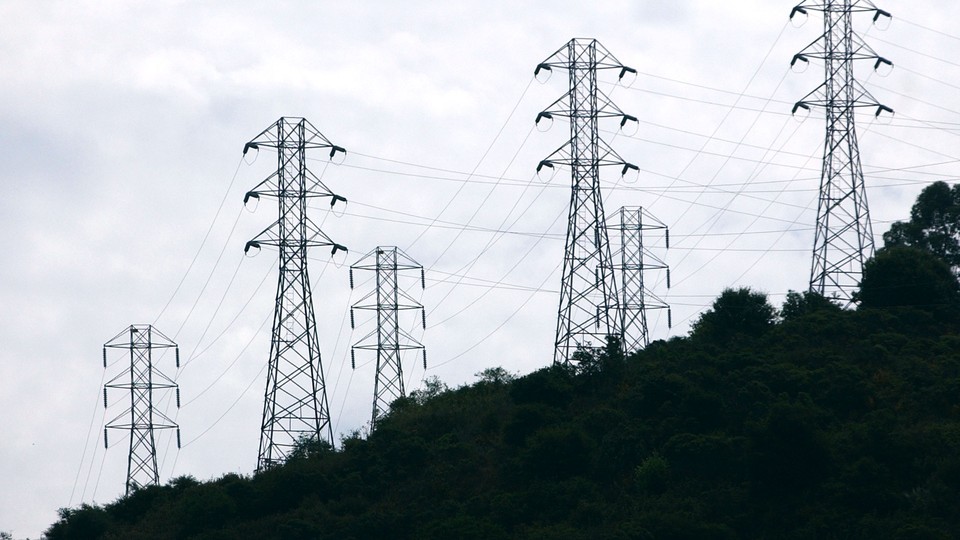 Senior Republicans are accusing President Obama of pushing a "National Energy Tax" with proposed new EPA rules to cut power plants' carbon pollution.
That's nonsense — or at least a tremendous stretch of the truth: The plan wouldn't create, raise, or cut any taxes. Only Congress can do that.
Instead, EPA's plan would force states to lower the carbon emissions from their power plants, offering states and power companies a menu of options for reaching their state-specific targets. In total, the draft regulation is aimed at cutting nationwide power-plant emissions by 30 percent by 2030 compared with 2005 levels.
To do so, EPA offers states options including use of more natural gas and renewables to displace coal-fired power generation; implementing consumer energy-conservation programs; making coal plants more efficient; and using state and regional cap-and-trade programs to achieve these ends. EPA also said Monday that states in theory could use a state-level carbon tax as a way to comply — but on a national level, there's not a tax to be found.
But the "national energy tax" charge does get at some of the central questions of the white-hot lobbying fight over the rule: Will the plan make electricity more expensive and cost consumers more in energy bills?
Here's a look at what the pocketbook fight is about.
Will The EPA Plan Make Electricity More Expensive?
Yes.
That will happen as the nation's power generation is shoved further away from coal toward lower-carbon and zero-carbon sources.
EPA's forecasts say as much. The agency predicts that retail electricity costs will rise under the regulation.
Under EPA's forecast, retail power costs in the lower 48 states would be 6 to 7 percent higher in 2020, and roughly 3 percent higher in 2030 compared to where they'd be without the rule. (The projected changes also vary a lot by region. (See for yourself on pages 129-131 of EPA's analysis here.)
That Means Monthly Power Bills Will Rise, Right?
That's trickier. EPA's answer to that question is: "Yes and no." Actually it's: "Yes, and then no."
The agency argues that states' and power companies' use of energy-efficiency initiatives to help comply with the rule will help consumers use less energy. So even if power prices are higher, that would be more than offset by lower power use, and bills will fall — eventually.
EPA predicts that the rule would push average monthly power bills 3 percent higher in 2020 compared with what they'd otherwise be.
But eventually efficiency investments bear fruit, so EPA forecasts that the national average monthly utility bills for households, business, and industrial customers would be around 8 or 9 percent lower in 2030.
"This is a result of the increasing penetration of demand-side programs that more than offset increased prices to end users by their expected savings from reduced electricity use," the rule states.
In an interview with PBS that aired Monday evening, EPA Administrator Gina McCarthy acknowledges there would be a "short-term hit" to consumers. But she then noted it "all depends what states want to do."
"They can look at developing efficiency programs that will reduce demand, and in fact we see that as the most cost-effective strategy for most states, so by 2030 we are actually looking at electricity bills for families going down by 8 percent. There is a short investment opportunity where bills could go up a slight amount, but that's normal fluctuations of bills we see every day," McCarthy said.
Does Everyone Buy EPA's Argument?
Not at all. Industry officials contest EPA claims that the regulation will ultimately lower power bills for households and businesses for several reasons.
Jeff Holmstead, who represents power companies at the lobbying and law firm Bracewell & Giuliani, said on NPR's The Diane Rehm Show on Tuesday that using more "realistic" modelling assumptions would show greater increases in power rates than EPA projects.
Matt Letourneau of the U.S. Chamber of Commerce said the group questions EPA's views and assumptions on efficiency gains that EPA believes will enable power bills to fall even as power rates increase.
He argues that EPA's target of states reaching 1.5 percent in annual electricity savings is "very, very optimistic."
"They rely on nationwide efficiency gains that exceed what we think is possible," said Letourneau, the communications director for the Chamber's Institute for 21st Century Energy.