Must-Pass Budget Bill Stalls Over Global-Warming Fight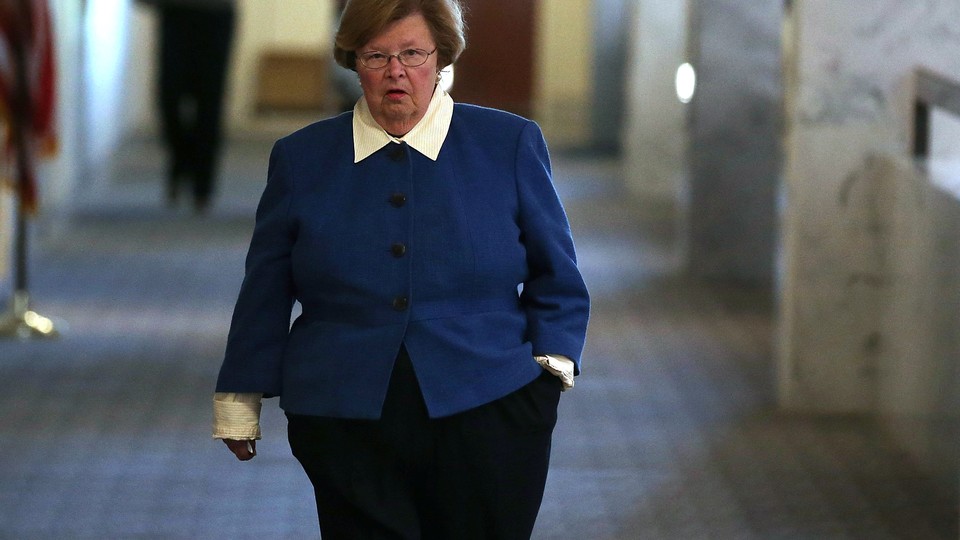 With a White House veto threat looming, top Senate Democrats on Thursday froze progress on a key spending bill.
At issue: a Republican attempt to attach language to the measure that would block President Obama's plan to use the Environmental Protection Agency to address power plants' contributions to global warming.
The declaration signals Obama's determination to uphold the recently unveiled global-warming rule, which stands to become the linchpin of the president's environmental legacy.
Congress has until the end of September to approve the spending bills needed to stave off another government shutdown, but the fight over climate action raises another hurdle to passing this section of the budget — which would lay out the next fiscal year's worth of finances on energy and water programs.
Sen. Barbara Mikulski, the chair of the Senate panel where the bill was set to be marked up, said the legislation would have to be voted on eventually, but that she pulled it from consideration Thursday after receiving word from the White House that the president would veto any anti-EPA riders.
"The amendment was a bill killer," Sen. Dianne Feinstein, another Democrat on the panel, said during the hearing. "If it didn't lead to defeat on the Senate floor, it would have resulted in a White House veto; that was confirmed to me by the White House yesterday."
Administration officials weighed in during an eleventh-hour scramble Wednesday night as Mikulski and Feinstein tried to decide whether to proceed.
Republican members of the panel cast the decision as another instance of Senate Democrats disallowing amendment votes sought by the minority.
"I'm so troubled by the decision today," said Republican Sen. Lamar Alexander. "I hope we think about what we're doing here. This cannot be the way the Senate works."