Medical Marijuana's Strange Political Bedfellows
Progressive libertarians rejoice: A new bill being introduced in the Senate would stop the federal government from meddling with patients' gun rights.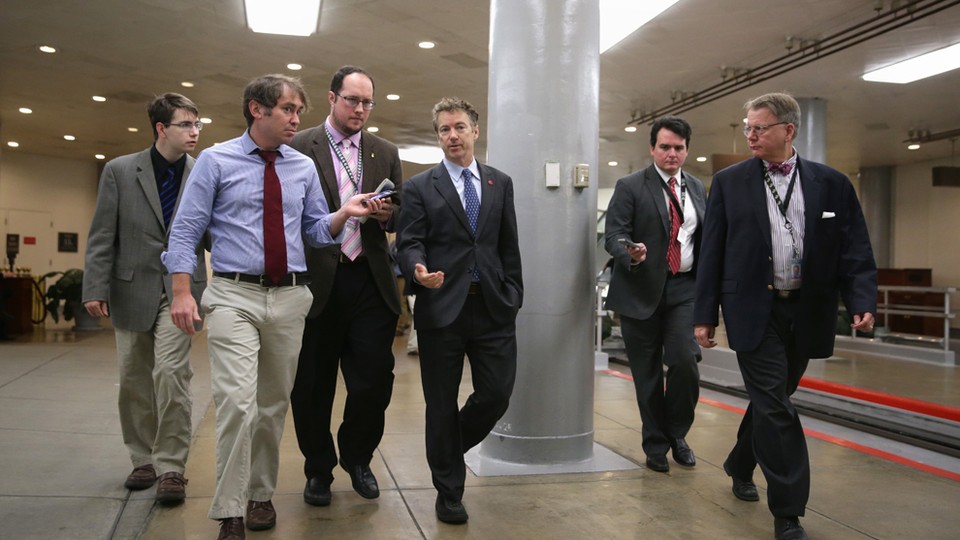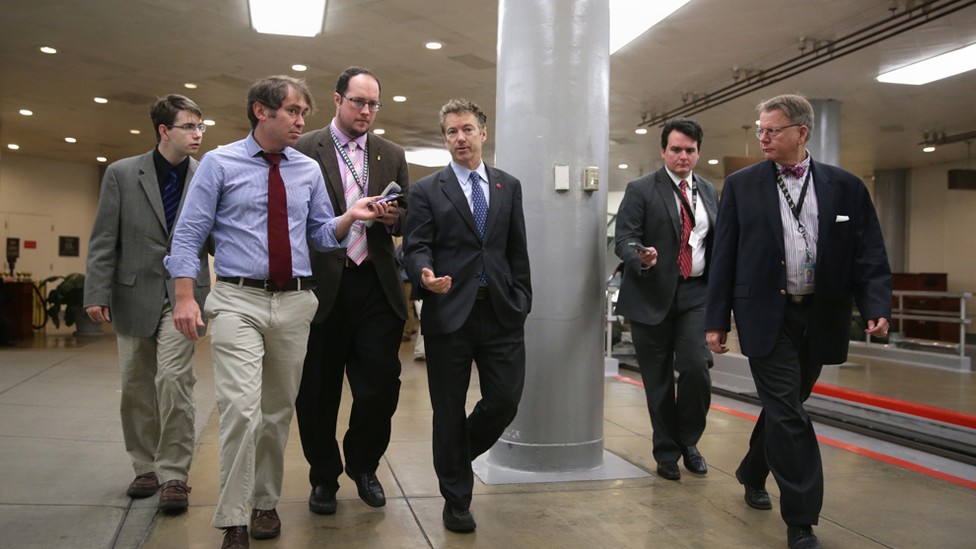 The Senate is set to consider two key amendments on medical marijuana, one of which would help build an unlikely alliance between gun-rights activists and pot patients.
One amendment, introduced Wednesday by Sen. Rand Paul of Kentucky, mirrors an amendment passed recently in the House that would stop the Drug Enforcement Administration from using federal funds to go after medical-marijuana operations that are legal under state law. The amendment comes after a bipartisan coalition of House members voted 219-189 to pass a twin bill last month, underscoring a growing national acceptance of cannabis.
The backdrop is, DEA and numerous U.S. attorneys have been raiding medical-marijuana dispensaries in states where clinics are operating in full compliance with state law. Medical marijuana is legal in 22 states and the District of Columbia.
The other amendment, introduced Wednesday by Sen. John Walsh of Montana, would keep the federal Bureau of Alcohol, Tobacco, Firearms, and Explosives from spending appropriated money to deny medical-marijuana patients the right to own firearms.
The issue has irked medical-marijuana patients for years, with advocates citing ATF's actions as further evidence of the federal government's attack on state marijuana laws. "From a patients' rights perspective, I think this is a travesty," Brian Vincente, the head of Sensible Colorado, told The Denver Post in 2011 after the ATF announced pot patients were prohibited from owning guns. "People shouldn't be denied their constitutional rights based on their choice of medicine."
Walsh's new amendment could help bolster an alliance between gun-rights activists on the right and medical-marijuana advocates on the left.
Marijuana Majority spokesman Tom Angell, for his part, says the partnership isn't particularly unlikely. "Marijuana policy alone already brings together an interesting progressive-libertarian mix of strange political bedfellows," he told National Journal in an email. "When you add in gun rights, we should see a very, very interesting bipartisan result."