Mary Landrieu Hates Obama's Global-Warming Rule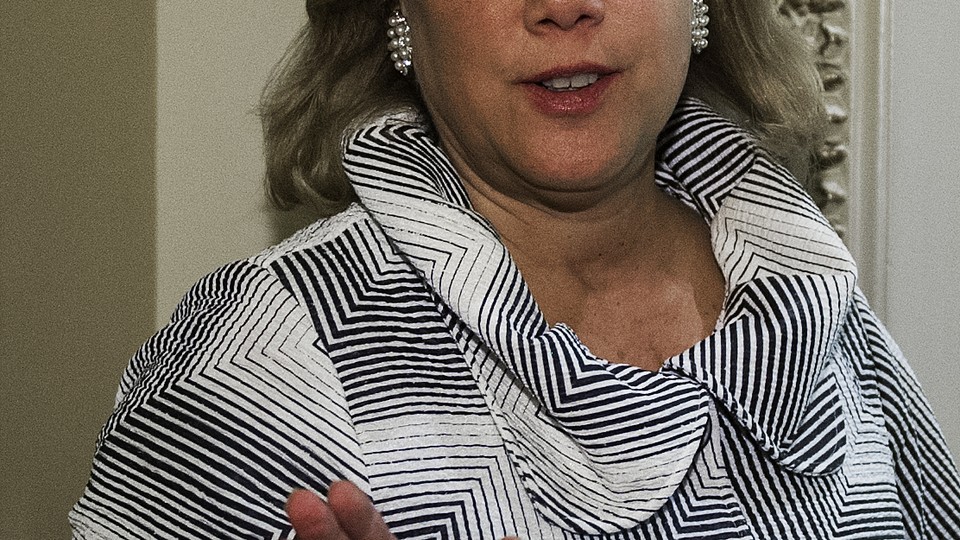 Mary Landrieu is not a fan of President Obama's global-warming rule — and she wants Louisiana voters to know it.
"While it is important to reduce carbon in the atmosphere, this should not be achieved by EPA regulations," the Democratic senator said in a statement Monday.
"The senator has time and time again opposed the EPA acting alone to reduce carbon emissions," said the release from the Landrieu-chaired Senate Committee on Energy and Natural Resources.
The release also touted Landrieu's opposition to cap-and-trade legislation, the key part of an Obama-backed climate bill that stalled in the Senate in 2010.
Landrieu's opposition to the Environmental Protection Agency's climate rules is not new. The senator has close ties to the oil industry — a political and economic force in Louisiana — and has pushed for more industry-friendly climate policies. She has also voted for legislation to block EPA's authority over greenhouse gases.
Landrieu is also facing a tough reelection challenge in the fall, hoping to hold her seat as a Democrat in a state that went solidly Republican in the last presidential election: GOP candidate Mitt Romney took 58 percent of the vote to Obama's 41 percent.
The senator is being challenged by Republican Rep. Bill Cassidy, who tried to tie Landrieu to Obama's agenda on Monday
"Under Senator Landrieu's watch, EPA regulations have proliferated, the Keystone pipeline has died and drilling on federal lands has actually decreased," John Cummings, a spokesman for Cassidy said in a statement.
The proposed climate rule, released Monday, aims to cut power plants' carbon emissions by 30 percent from their 2005 levels by 2030. They're a central feature of Obama's efforts to address climate change, but they are also set to become the subject of a massive lobbying war between industry and environmental groups as the administration deliberates over the final rule — a process that could take up much of the rest of the president's tenure in office.
Updated with a new statement from Rep. Bill Cassidy
{{ BIZOBJ (video: 4993) }}