Lack of Response to Gun Violence Obama's 'Biggest Frustration'
On Tuesday, Obama blamed inaction in part on a Congress that is "terrified of the NRA."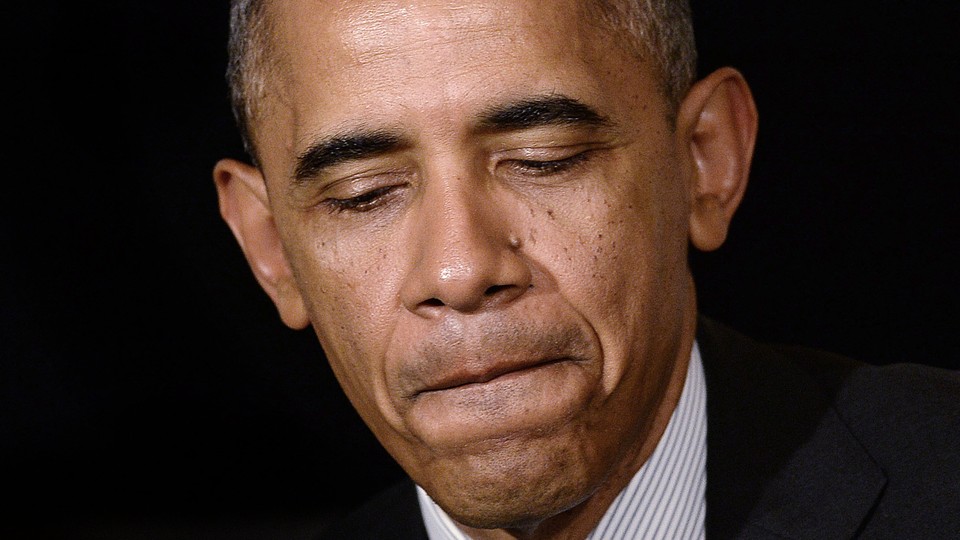 Above everything the president has encountered in his five and a half years in office — above the fiscal-cliff showdown, the tragedy at the Benghazi consulate, the botched rollout of the Affordable Care Act — he says his unsuccessful effort to push gun-control legislation through Congress has been the most frustrating.
"We're the only developed country on Earth where this happens, and it happens now once a week," Obama said in a conversation hosted by Tumblr at the White House on Tuesday. "There's no other place like this."
For the president, the 2012 tragedy at Sandy Hook Elementary School still looms large.
"I have been in Washington for a while now and most things don't surprise me. But the fact that 20 6-year-olds were gunned down in the most violent fashion possible and this town couldn't do anything about it was stunning to me," the president said, referring to the 2012 school shooting in Newtown, Connecticut.
He blamed inaction in part on the fact that members of Congress are "terrified of the NRA," and he called on the public to pressure their lawmakers to implement gun-control laws. Until there is a "fundamental shift in public opinion," Obama said, "not that much is going to change."
To those who would call the elevated level of gun violence in the U.S. a mental-health issue, Obama said, "The United States does not have a monopoly on crazy people."
Three months after the Newtown shooting, Obama was already expressing frustration at his inability to push what he called "commonsense" legislation on background checks through Congress.
"The entire country pledged we would do something about it and that this time would be different," the president said in March 2013. "Shame on us if we've forgotten. I haven't forgotten those kids. Shame on us if we've forgotten."
Widespread gun violence is "becoming the norm and we take it for granted in ways that, as a parent, are terrifying for me," Obama said Tuesday.
"We should be ashamed."