How We Remember D-Day 70 Years Later
"Fewer of us have parents and grandparents to tell us about what the veterans of D-Day did here 70 years ago," President Obama said Friday at a ceremony at Omaha Beach commemorating D-day. "So we have to tell their stories for them."
This article is from the archive of our partner
.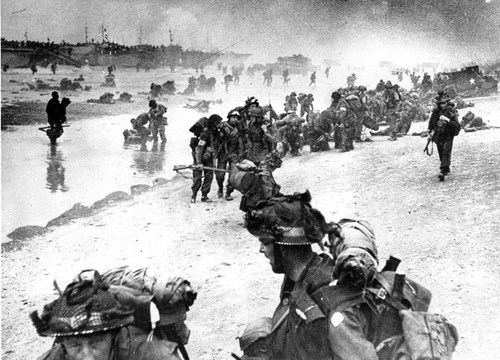 "Fewer of us have parents and grandparents to tell us about what the veterans of D-Day did here 70 years ago," President Obama said Friday at a ceremony at Omaha Beach commemorating D-Day. "So we have to tell their stories for them." Obama was joined with the leaders from Canada, Russia, and throughout Europe for the 70th anniversary of D-Day, when the allied troops invaded 50 miles of heavily guarded beach to liberate France from Nazi Germany.
The president spoke of the invasion in terms of America's dedication to freedom. "This generation, this 9/11 generation of service members, they, too, felt something tug," he said. We remember D-Day in two ways: by honoring and listening to our surviving veterans and by trying to recreate the day as vividly as possible for people too young to remember.
Veteran Stories
The Lexington Herald-Leader interviewed Jonah Thomas, 89, one of about 80 veterans from the area who will travel to Washington D.C. to commemorate the anniversary. In 1993 he visited the spot where his boat had landed. "The beach was so quiet and peaceful then, but I could visualize what it was like on June 6, 1944," he said. "It was pretty emotional."
Jim "Pee-Wee" Martin, a 93-year-old veteran, commemorated the anniversary a different way when he parachuted onto the beach. "They are making me do a tandem," Martin told Reuters. "They are worried about me getting hurt. I said, 'Don't worry about it. If I get hurt or I get killed, what is the difference? I've lived 93 years. I've had a good life.'"
How the Media Covered It
The New York Times has scans of the June 6, 1944 issue available on its site.
 The Associated Press sent dozens of journalists and six photographers to France to cover the campaign. "ON A BEACHHEAD IN FRANCE — Hitler's Atlantic wall cracked in the first hour under tempestuous allied assault," the AP's Roger Greene reported. "As I write, deeply dug into a beachhead of northwestern France, German prisoners, mostly wounded, are streaming back. But the Boche (Germany) still is putting up a terrific fight."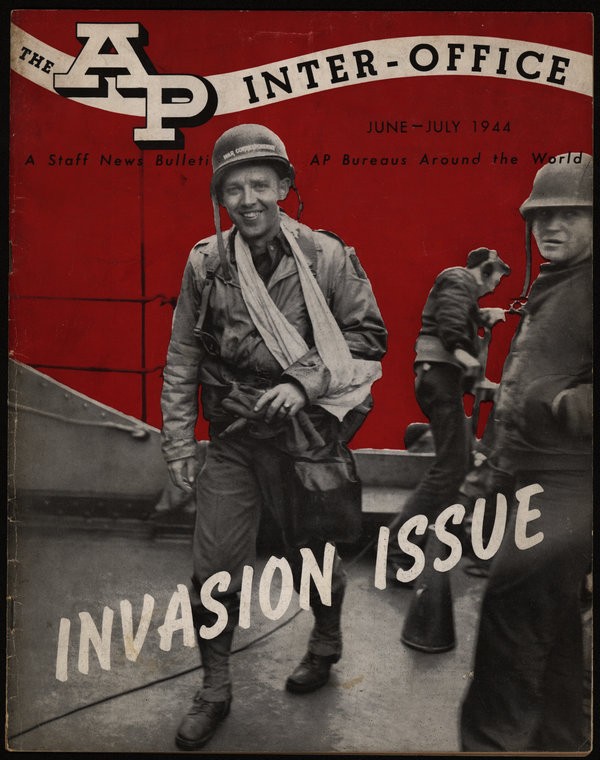 The Fiscal Times' reporting was less colorful, and more focused on the markets. "The Stock Exchange took the news of the long-expected invasion of the Continent with commendable calmness," the Times reported. The European markets were calm as well.
The Telegraph has a kind of live-blog of the events as they happened, updated hourly. "As we reached Omaha beach, all 40 aircraft dropped their bombs. More than 100 tons of bombs exploded in a few seconds," said one soldier. "This was the only mission over Europe when I felt the concussion of our own bombs."
This article is from the archive of our partner The Wire.