House Votes to Cut Off Funding for NSA 'Backdoor' Spying
Lawmakers added a surveillance-reform amendment to an appropriations bill.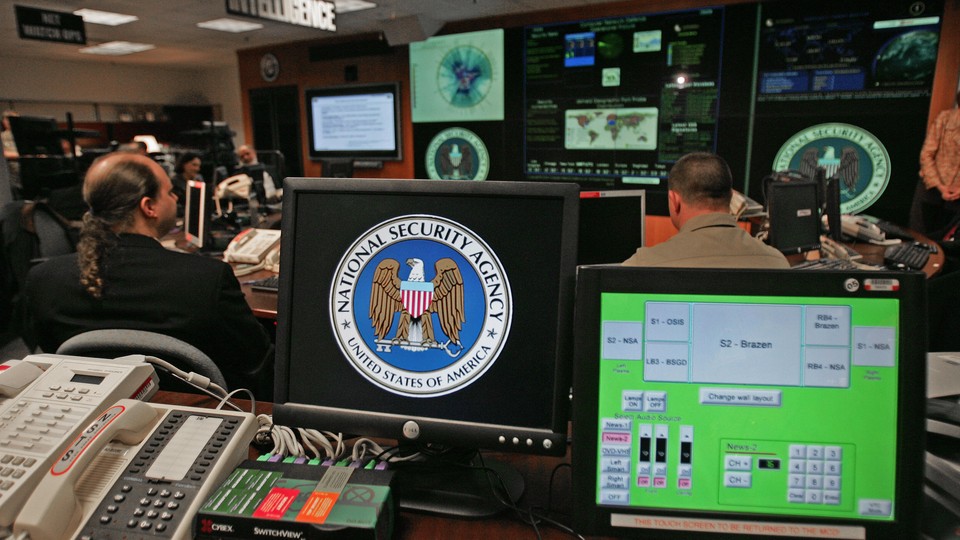 The House voted late Thursday to curb the National Security Agency's power to spy on Americans.
In a 293-123 vote, lawmakers approved an amendment to a defense appropriations bill that would bar the NSA from using any funds for two "backdoor" spying programs.
"That overwhelming vote changes the trajectory of this issue moving forward," Rep. Zoe Lofgren, a California Democrat who sponsored the amendment, said in an interview Friday.
The NSA has acknowledged that it sometimes spies on Americans' communications under a program intended to apply only to foreigners. The NSA scoops up vast batches of emails and other data from foreigners and then searches through that database, specifically looking for Americans' communications.
The amendment would require that the NSA obtain a warrant before reading Americans' private messages. The measure would also close another controversial NSA "backdoor" by cutting off funds for projects to build vulnerabilities into security products. The NSA exploits those vulnerabilities to hack into and spy on communications.
Rep. Thomas Massie, a Kentucky Republican, also spearheaded the amendment, which was cosponsored by lawmakers including Republican Reps. Jim Sensenbrenner and Justin Amash and Democratic Rep. John Conyers.
House GOP leaders have traditionally defended the NSA, and Rep. Kevin McCarthy, the new Republican majority leader, voted against the amendment. But Rep. Steve Scalise, the new majority whip, split from McCarthy and backed the measure.
House Intelligence Committee Chairman Mike Rogers and ranking member Dutch Ruppersberger tried in vain to rally opposition. In a floor speech, Ruppersberger warned that the language would make the nation "less safe."
"It would prohibit the urgent search of lawfully collected information to thwart a bomb plot against a synagogue in Los Angeles, a church in Maryland, or the New York Stock Exchange," Ruppersberger said, adding that the appropriations process is the wrong venue for dramatic changes to intelligence programs.
The measure goes beyond the privacy protections in the USA Freedom Act, a surveillance-reform bill the House passed last month. House leaders made last-minute changes to the USA Freedom Act before it reached the floor that prompted many privacy groups and lawmakers to pull their support.
The Senate Intelligence and Judiciary Committees are now considering the NSA reform bill.
Lofgren said she's not sure whether her amendment will make it into law through the appropriations process. But she said Thursday night's vote is a powerful message to the Senate as the chamber begins consideration of the USA Freedom Act.
"Members are going to be held accountable by their constituents for what they do," she said.