Here's Hillary Clinton Dodging a Question About Running for Office ... in the '80s
As first lady of Arkansas, Clinton was just as cagey as she is today.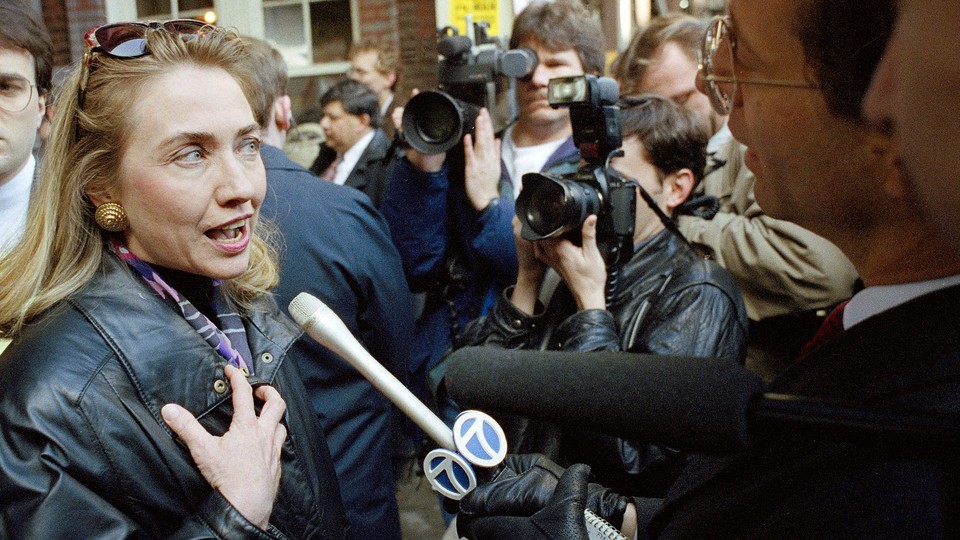 Halfway into 2014, many political junkies are already weary of Hillary Clinton's repeated evasion of the question: Will she or won't she run for president?
Turns out, Clinton has been dodging this type of question for more than 30 years.
The Washington Free Beacon has just released the second batch of what it's calling "The Hillary Tapes" — recordings of a 1983 interview between journalist Roy Reed and Clinton, who was then the first lady of Arkansas. The first installment of "The Hillary Tapes" included a clip of Clinton talking (some say flippantly) about defending a rapist as his court-appointed attorney.
In the most recent release, Reed asks Clinton if she has her own aspirations for higher office. It may well be the first time Clinton dodged such a question from a reporter:
When Reed asked Hillary Clinton if she ever thought about running for public office, she said, "No. But, I don't think about the future much."

"I've never had any great game plan, or [thought], 'Here's where I'm gonna be in 5 years, 10 years'," she said. "I'm not motivated that way. So no, I never — I mean, people ask me that all the time."
The interview also provides a glimpse into the first speculation about a Clinton White House:
"How would you feel about living in Washington?" asked Reed.

"I don't know," Hillary Clinton responded. "I like Washington. I think Washington is an interesting city "¦ it's not a place I'd prefer to live."

"How about if a job opens up there?" Reed asked.

"It would depend on the job," she replied.
Reed may have even been the first journalist to predict a Clinton would become the first female president — Chelsea Clinton, that is.
Reed said that he had expected Clinton to say she wanted her daughter to be the first woman president. 

"It's a hard thing to plan for," Clinton answered. "A lot of luck, a lot of other things may enter in."
People likely won't stop asking Clinton if she's running for president until she finally declares her candidacy, or it's November 8, 2016 — whichever comes first. But with all that practice, it's no wonder she's an expert at circumnavigating those questions.