Congressional committees are a bit like the four houses of Hogwarts School of Witchcraft and Wizardry — some are more desirable to get into than others.
So, which committees are more Gryffindor than Slytherin? In the House of Representatives, three committees have historically attracted the most members: Ways and Means, Energy and Commerce, and Appropriations. They are led, respectively, by Republican Reps. Dave Camp and Fred Upton of Michigan, and Harold Rogers of Kentucky.
When trying to suss out what makes some committees more desirable than others, there are two factors that drive all things in politics: money and power. Consider the operating budgets and how much money each committee spent on its own business in 2013 alone. The Appropriations Committee, which controls U.S. spending policy, spent $22.9 million in the 2013 fiscal year, including more than $18.7 million for staff pay.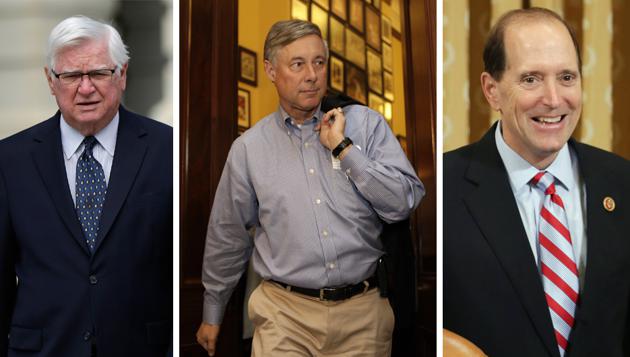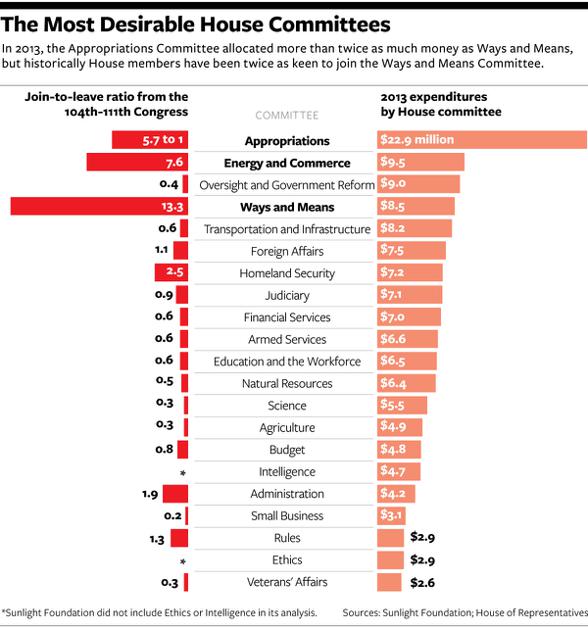 But while the Appropriations Committee has the most money to push around, the Committee on Ways and Means has arguably the most power. More bills are referred to Ways and Means than any other committee. In the 112th Congress, nearly a third of bills were referred to Ways and Means. That could explain why members find it such a desirable club to join — between 1995 and 2011, roughly 13 members joined the committee for every one member who left it. (One member who will be leaving soon is Camp, the chairman, who has announced his retirement.)