Former Treasury Chiefs Agree: Get the SEC Into the Climate Mix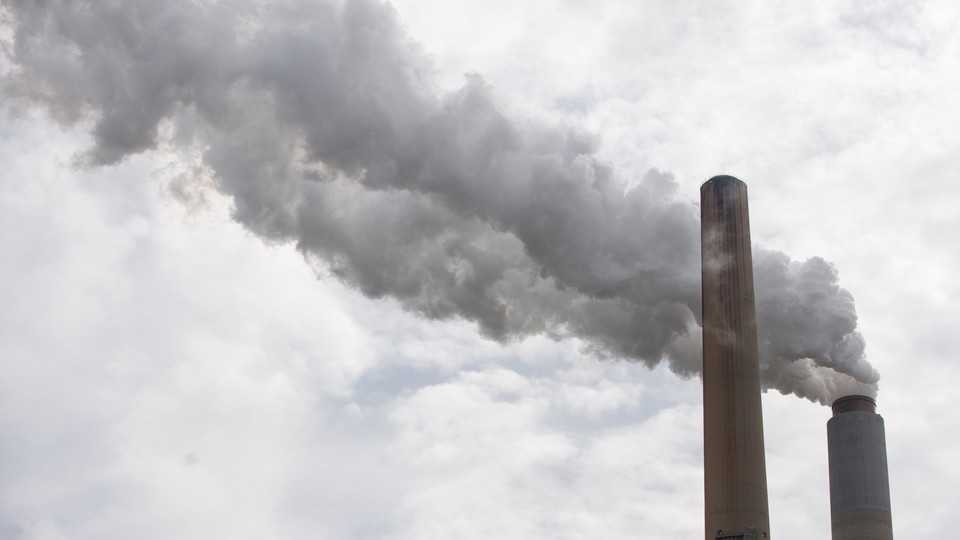 A bipartisan pair of former Treasury secretaries want the Securities and Exchange Commission to get more aggressive with corporate America when it comes to assessing the risks of climate change.
Robert Rubin and Henry Paulson — who served under Presidents Clinton and George W. Bush, respectively, and who both have deep Wall Street ties — said Tuesday that the SEC should do a better job of forcing companies to disclose the economic fallout they face from climate change.
Rubin said companies, in filings with regulators, should be disclosing information such as assets that may be "stranded" someday due to climate change. They also urged them to disclose the "baseline" ways climate change may affect their business and emissions they may be "accountable" for at some point.
"If businesses had to disclose that, then that would become an incentive for business to act," said Rubin, a top Goldman Sachs official before joining the Clinton administration, and who later served on Citigroup's board for a decade.
Rubin spoke during the New York City rollout of a report called "Risky Business: The Economic Risks of Climate Change to the United States," which aims to quantify risks to coastal infrastructure, crops, labor productivity, and more.
It's the fruit of a group called the Risky Business Project led by Paulson, former New York City Mayor Michael Bloomberg, and billionaire former hedge-fund chief Tom Steyer. Rubin is among the group's advisers.
Paulson made a similar point Tuesday about the SEC, noting "perhaps the SEC should be requiring disclosures."
The SEC already does require them, but activists say it's a largely toothless program thus far, and it's providing little information to investors.
In 2010, the SEC issued guidelines about how publicly traded companies should be describing various types of risks from climate change under existing disclosure rules, such as how state and federal climate policies will affect them and the physical effects of climate change.
But in an early 2014 report, the sustainable-investment advocacy group Ceres said that despite the 2010 SEC policy, most large companies (they looked at the S&P 500) are saying little to nothing about the climate risks in their SEC filings. And the SEC isn't doing much about it, the group said.
Rubin seems to agree. In fact, the Ceres analysis is referenced in the Risky Business report. In a New York Times piece about the report, Rubin told the newspaper that the disclosures are often vague and inadequate.
The Risky Business report itself is a detailed regional look at economic vulnerabilities to climate change.
"Until today, we have had no ways to measure the serious risks to our national economy ... from climate change," Bloomberg said during the report's release in New York. "Businesses and investors have largely been kept in the dark about how climate change will impact specific industries or specific regions, and that puts American businesses and the American economy in an extremely vulnerable position."
For instance, it notes projections that the Southeast is due to experience as many as several dozen more days over 95 degrees annually by mid-century and many more by century's end. This could cut labor productivity by up to 3.2 percent in sectors like construction, agriculture, and manufacturing.
Nationwide, between $66 billion and $106 billion worth of existing coastal property will likely be below sea-level by mid-century, the report finds.
The report has the attention of the White House. Paulson, Steyer, and others involved with the report will meet Wednesday with Treasury Secretary Jacob Lew and "senior" White House officials, the White House said.
It's one of several climate-related events on the White House calendar this week. On Wednesday night President Obama will speak at a League of Conservation Voters dinner.