For Most Americans, Religion Is the Answer to Today's Problems
But 30 percent say religion is "old-fashioned and out of date."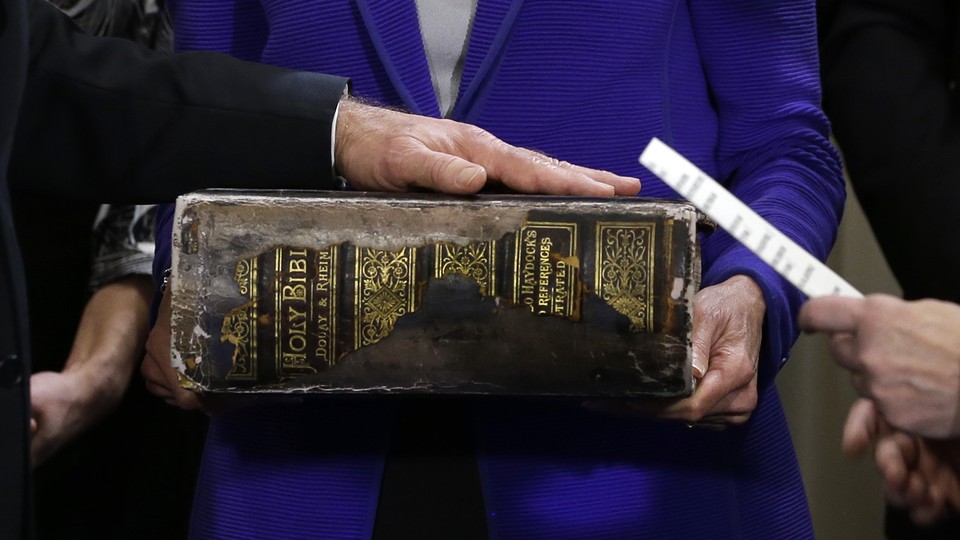 While most Americans turn to religion for answers to the majority of their problems, a growing number of people consider it outdated, according to a new Gallup Poll.
In the 1950s, when Gallup first asked about religion, more than 80 percent of Americans believed that religion can "answer most or all of today's problems." When the question came up again in 1975, that number was down 20 percentage points. In the decades that followed, it remained near the 60 percent mark. Now, it's at 57 percent.
Since the 1950s, the percentage of Americans who consider religion "old-fashioned and out of date" rose from a mere 7 percent in 1957 to 30 percent in 2014.
Across almost all demographic groups, those who turn to religion with their problems outnumber secular Americans. The difference is most striking among traditionally religious groups, such as people who live in the South, political conservatives, and those over the age of 65. Only among political liberals do those who consider religion outdated outnumber the religious, 49 percent to 36 percent.
The Gallup Poll surveyed 1,028 adults in 50 states and the District of Columbia, May 8-11. The margin of error is plus or minus 5 percentage points.
(Gallup)
On the political landscape, religion, especially Christian values, remains important to most Americans. Earlier this month, politicians gathered at a conference held by the Faith and Freedom Coalition, where Republican lawmakers emphasized the role of Christianity in American politics in front of more than 1,000 evangelical leaders. Religion is important among Democrats, too: Hillary Clinton cites her Methodist upbringing as a significant influence on her life and politics, and she recently called the Bible the book that made her who she is. But ideology aside, religion is likely to continue to figure in American politics for a long time.