Do Taliban Detainees Need to Be Released at End of Afghanistan Conflict?
The legal definition of the end of armed conflict in Afghanistan could determine whether detainees like those released in the Bergdahl swap can remain in custody.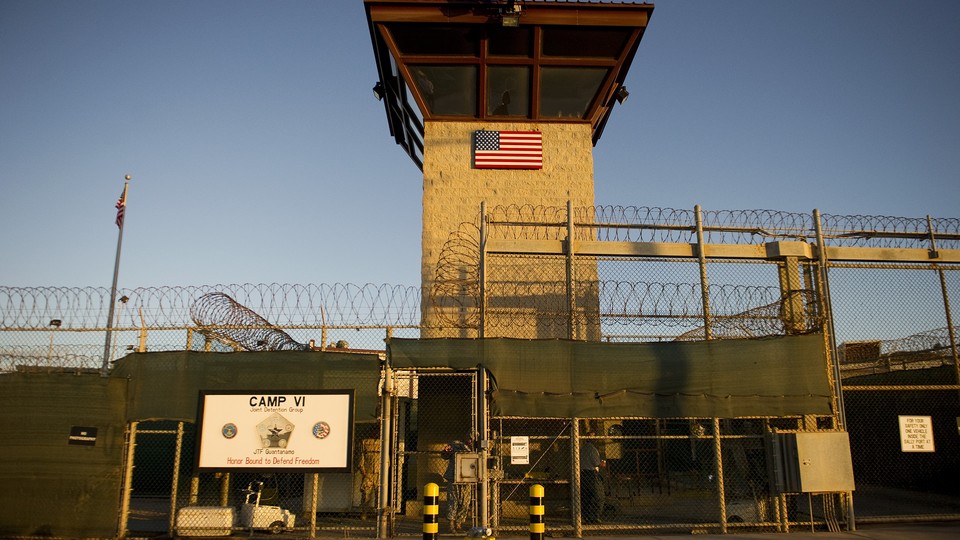 In the wake of President Obama's announcement that the U.S. will pull out the majority of its combat troops from Afghanistan by the end of 2014, questions have arisen in Congress about the status of Taliban detainees taken during the 13-year armed conflict.
"We're currently in armed conflict with the Taliban and al-Qaida," said Stephen Preston, general counsel to the Department of Defense, speaking in front of the House Armed Services Committee on Tuesday. "At some point, the armed conflict with the Taliban ends." At that point, Preston said, the U.S. will no longer have a basis in international law to hold belligerents.
But most agree that the armed conflict with Taliban will not end when U.S. forces pull out of Afghanistan. The battle with the Taliban is generally bundled into the larger fight against al-Qaida, and so the Obama administration could use the Authorization for Use of Military Force (AUMF) to hold detainees like those it released in exchange for Sgt. Bowe Bergdahl long past the end of troop presence in Afghanistan.
Some in Congress are trying to limit the AUMF, which the Bush and Obama administrations have used to justify indefinite detention at Guantanamo Bay and military action against forces "associated with" al-Qaida worldwide. A measure introduced by Rep. Adam Schiff, D-Calif., would allow the AUMF to expire in 2015.
But in Wednesday's hearing, Rep. Adam Smith, D-Wash., reaffirmed that the U.S. would not be compelled to release Taliban detainees "as long as we're fighting al-Qaida and as long as we're fighting their associated forces."
Preston was called to testify alongside Defense Secretary Chuck Hagel to answer questions about the prisoner swap that traded Bergdahl for five high-level Taliban detainees from Guantanamo Bay.