Democrats Should Be Talking More About Economic Mobility
New report from Third Way focuses on practical solutions to help struggling Americans.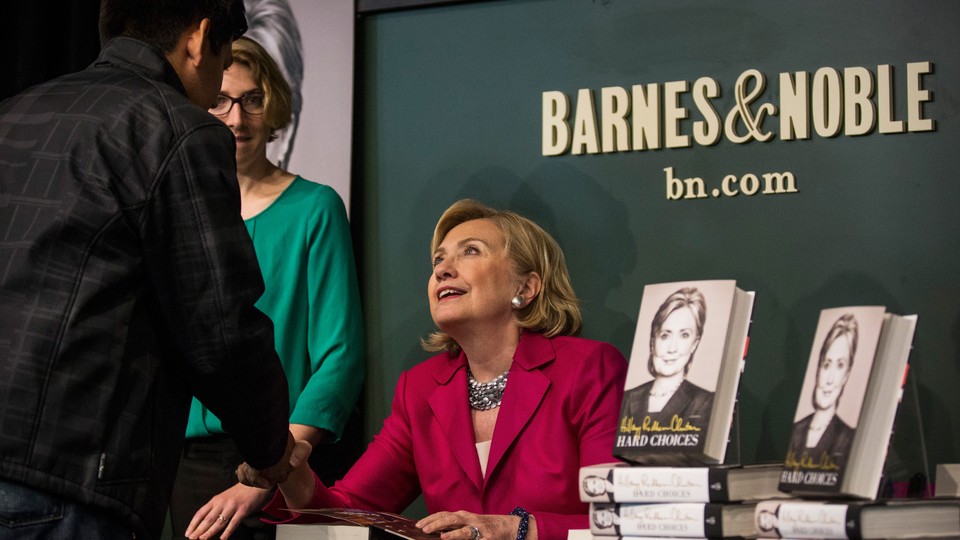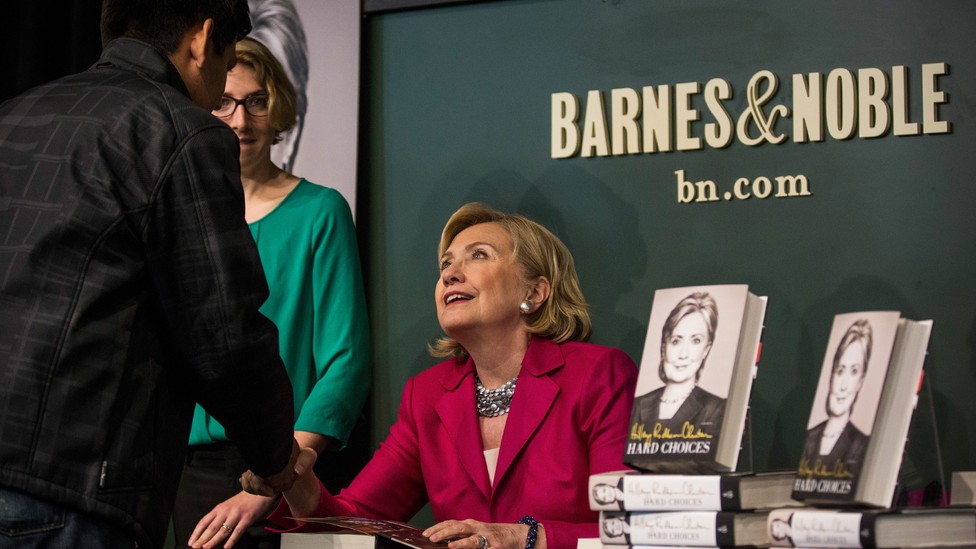 Hillary Clinton took heat for suggesting that her family was "dead broke" after leaving the White House, a remark that made her look out of touch with the working-class voters she'll need to woo in a presidential campaign. But while her gaffe isn't likely to resonate beyond the book tour, her party faces challenges in developing an economic message that's in tune with the pervasive anxiety that nonaffluent Americans face in their daily lives.
So far, the Obama administration's economic message has focused on reducing income inequality and raising the minimum wage — a poll-tested pitch, but one that doesn't impact the Americans looking for work or lacking the education to compete in today's knowledge-oriented job market. Last week, Obama announced an executive order to cap student-debt repayments, an issue that doesn't address the root cause of skyrocketing tuition or the challenges facing high school graduates entering the workforce who aren't prepared to begin a four-year college education. Economic anxiety remains high: Most Americans continue to assess the state of the economy negatively, even with the unemployment rate declining and the stock market gaining value. A CBS News/New York Times poll conducted last month shows that 55 percent of respondents rate the economy in "bad" shape, only 30 percent believe it is getting better, and 60 percent are at least somewhat concerned that someone in their household could become unemployed.
The centrist Democratic think tank Third Way hopes to change the conversation by releasing a new report that focuses on promoting economic mobility. Seeking a middle ground on the polarizing economic policy debates, it proposes solutions to address the reasons behind the growing income gap — raising standards for prekindergarten programs, economic-based affirmative-action policies, and drug-sentencing reform. It's a document that's focused on aiding the lower class, but its message is aimed at a broader swath of Americans. "Economic assistance is necessary but not sufficient to ensure permeability of the lowest quintile. Those fighting their way up the income ladder also need the opportunity to develop a mobility mentality encompassing three key characteristics: "growth, grit, and grown-ups," the report says.
The report focuses on using existing government programs to promote healthy behaviors, from teaching pre-K students how to deal with stress and control their impulses, supporting programs that teach low-income parents how to take care of their kids, and offering job-training classes to released felons to help them transition back into the workplace instead of languishing in the streets.
"It talks about how we can use the safety net in a smarter way — about how folks both at the bottom and in the middle class want to see government reacting to people who need help. How do we use resources we already have better rather than adding more and more safety nets?" said Lanae Erickson Hatalsky, the report's coauthor and the director of Third Way's Social Policy and Politics program.
While Democrats have always held political advantages on issues facing the poor, the subject of economic mobility has recently become a leading cause celebre among Republicans. Paul Ryan unveiled a blueprint for tackling poverty while visiting inner-city churches for guidance; Rand Paul has engaged in aggressive outreach to African-Americans, opposing mandatory drug sentences for nonviolent offenders; and Marco Rubio offered his own anti-poverty plan, acknowledging that mobility in this country has slowed. Given all that attention, the Third Way report could offer Democrats a rare opportunity to work with the opposition. Indeed, President Obama said the "most important issue he ever worked on" at the White House was "My Brother's Keeper" — an initiative that offers internships, mentoring, and early-childhood education to African-American children without fathers in their lives.
But in addressing issues that divide the Democratic Party, such as abandoning race preferences in favor of economic ones and acknowledging that progress can be made without throwing additional federal money at problems, the report may well hit resistance from the very audience it's geared toward. Outside Obama's very personal pitch, it's hard to find many Democrats addressing the cultural end of the poverty equation. When Ryan awkwardly said, "We have got this tailspin of culture in our inner cities," in a radio interview with Bill Bennett, he was attacked by the left for being a bigot. (Just look at the heated debate between the Atlantic's Ta-Nehisi Coates and New York Magazine's Jonathan Chait over whether cultural forces play a role in African-American poverty for a peek at the Democratic split.)
Politically speaking, it's much easier for Democratic officials to exploit grievances to rally the base than to promote the solutions that could alienate some of their core constituencies. At its heart, the Third Way report could have been written by Obama, with some Clintonian political sensibilities sprinkled in. But it's difficult to find Democratic members of Congress focused on mobility, which has become the GOP's preferred narrative, instead of income inequality.
One candidate who could raise the mobility mantle for Democrats is Hillary Clinton herself. She spent the last week fighting off criticisms that she's out of touch with average voters and too politically cautious. With her record as secretary of State under increased scrutiny, she could use fresh domestic policy ideas to talk about after her book tour. The Third Way report would be a start, at least to begin an important national conversation.