Congressman Steny Hoyer Has Roasted More Than 20 Bulls for His Birthday
Recently, he's switched to hamburger.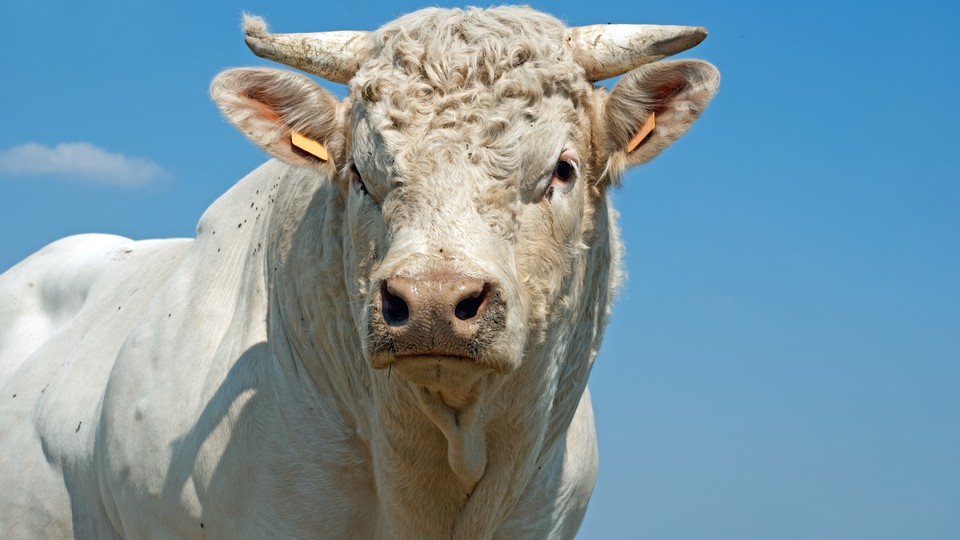 House Democratic Whip Steny Hoyer turns 75 this weekend and, like he does every year, he's hosting a "bull roast" for supporters and state politicians.
That's right: a bull roast.
Beginning in 1980, Hoyer celebrated his birthday by roasting a bull over an open-pit fire. The House's second-ranking Democrat cooked up a "steamship round," consisting of most of the rear flank of the animal, which typically weighs about 60 pounds. The meat is thinly sliced, slathered in barbecue sauce and eaten over bread.
It's a Maryland tradition, comparable to crawfish boils along the Gulf Coast or a clambake in New England. (You can read more about the bull-roast tradition in this excellent Baltimore Sun article).
If you're already revving your engines to head to Mitchellville, Md., for this year's roast, however, you might be disappointed. In the early 2000s, Hoyer switched from a true bull roast to hamburgers and chicken. Organizers decided something a little more familiar would "be more popular" with supporters, Hoyer spokeswoman Mariel Saez said.
There will still be beer, ice-cream sundaes, a DJ and, of course, cake to keep Maryland Democrats and local supporters happy. The state's congressional delegation and Lieutenant Gov. Anthony Brown, who is running for governor this year, and others are expected to attend.
"It's a great way, you know ahead of the primary and general [election], to bring people together," Saez said.