Classified Briefing on Bergdahl Trade Doesn't Answer Questions for Critics
Administration officials showed senators video of Bergdahl to support claims that his health was failing.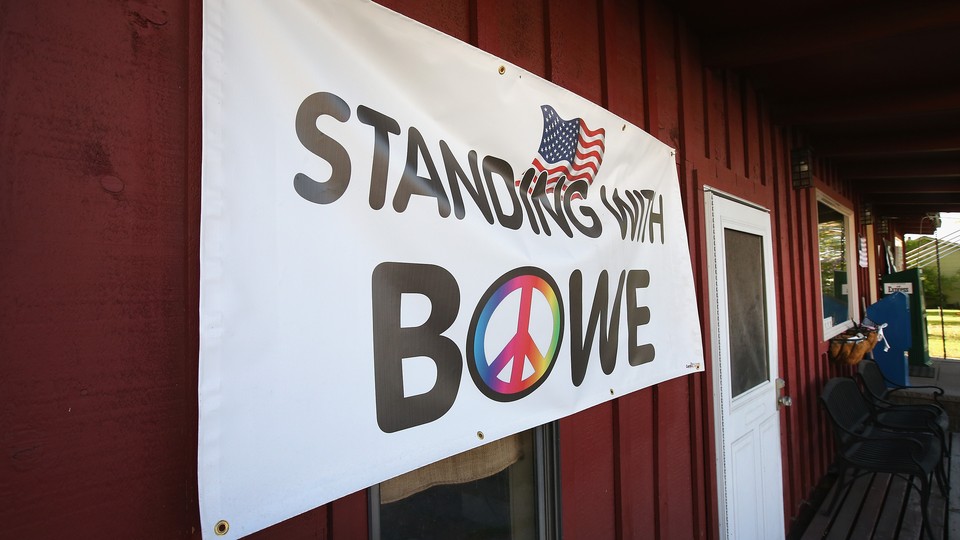 The Obama administration gave senators a classified briefing Wednesday night on just what thinking went into the prisoner trade to recover Sgt. Bowe Bergdahl from Afghanistan. But that won't end questions from Congress.
"This gentleman needs to be looked into, quite extensively," said Sen. Joe Manchin, D-W.Va., following the briefing, referring to questions about whether Bergdahl deserted the military.
During the classified briefing, senators were shown a roughly minute-and-a-half-long "proof of life" video of Bergdahl, which the Taliban had provided, in which the soldier "didn't look good," said Sen. Mark Kirk, R-Ill.
A few senators, including Manchin, argued that the video could just as easily have shown Bergdahl under the influence of drugs given to him by his captors. Moreover, Manchin argued, the video was given to the administration in December and wasn't reflective of Bergdahl's state at the time of the trade. "His health was not a critical factor," a visibly frustrated Manchin told reporters.
Several Democrats who had already been supportive of the administration's decision emerged from the meeting with more confidence. Both Senate Majority Whip Dick Durbin and Sen. Mark Begich said they were satisfied with the administration's response, though Begich added that he still had some questions.
"I think it was a very hard decision.... I might've come to the same conclusion," Durbin said.
When asked whether he had confidence that the five Taliban members released won't kill anymore Americans, Durbin responded: "How can you say that? How can I say that anybody interviewing me is not going to kill an American? I will just tell you that when it comes down to it, they have been members of the Taliban, they were our enemies, and that's why they were detained. We have taken some steps to try to monitor their conduct through Qatar for at least one year, and that's where we are. Thats why I don't think this was an easy call. There's the other side of this equation."
But while officials laid out details on the terms of the prisoner exchange and the conditions of their release, that did little to sway lawmakers, mostly Republicans, who had already been critical of the deal.
"My concern from the beginning about this, I've not been reassured, is the five high-risk Taliban detainees will not get back and reengage in the fight against us and our allies," said Sen. Kelly Ayotte, R-N.H. "And I was not satisfied from the briefing that I received today that the conditions that they've agreed upon are sufficient to ensure that they won't reengage back in the fight against us and threaten either Americans or our allies in some way."
Republican Sen. John McCain of Arizona said he attended the meeting largely because questions would have been asked had he not appeared. These classified briefings, he said, are never productive. "Never have I been to one that is," he said.
Another question that came up during the briefing: whether Bergdahl was, indeed, a deserter. That's one that Kirk says the administration ducked.