Cantor's Downfall Won't Push the GOP Rightward on Climate Change""There's No More Room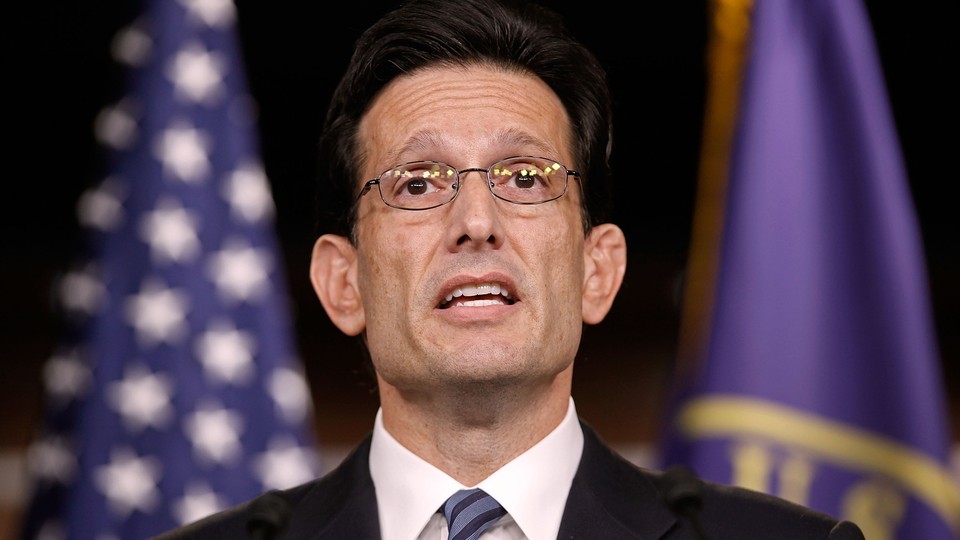 Eric Cantor's loss to tea-party insurgent Dave Brat could doom immigration reform and fuel the next battle over raising the debt ceiling.
But when it comes to climate-change policy, emboldening the GOP's conservative wing won't push the House rightward much — if at all. That's because there's little room to move any further in that direction.
Many hot-button issues expose fault lines in the GOP. Some Republicans — backed by the business community — are open to action on immigration-reform legislation, while swaths of the conservative base oppose anything that would provide citizenship to any undocumented residents.
Similarly, on the debt ceiling, the business lobby has battled GOP conservatives who have resisted lifting the nation's borrowing limit, at least without steep White House concessions.
These big divides just aren't there on carbon-emissions policy. In recent years, House Republicans, backed by the party's establishment figures, have voted overwhelmingly to nullify EPA's power to regulate carbon emissions.
An array of powerful business groups like the U.S. Chamber of Commerce and the National Association of Manufacturers have backed various pieces of House GOP legislation to strip or greatly limit EPA's power to curb emissions from power plants and factories.
The harmony between industry goals and conservatives is often present on a range of other energy issues, too, though there could be tensions over tax credits that hard-liners and conservative advocacy groups want to kill.
The House GOP has voted with unity — and support from business and industry groups — in recent years to lift offshore-drilling restrictions, kill planned federal regulation of "fracking," and nullify various other EPA and Interior Department rules.
On the related question of climate science, many Republicans reject or strongly question the scientific consensus around human-induced climate change, but subtle divides may be emerging.
In late May, House Speaker John Boehner said EPA's carbon-emissions standards for power plants would hurt the economy, but he passed up a chance to attack climate science, instead telling reporters: "I'm not qualified to debate the science."
But when it comes to opposing greenhouse-emissions controls, House Republicans speak with one voice.