Bridgegate, the Sequel
The Christie administration is facing inquiry over a bridge. Again.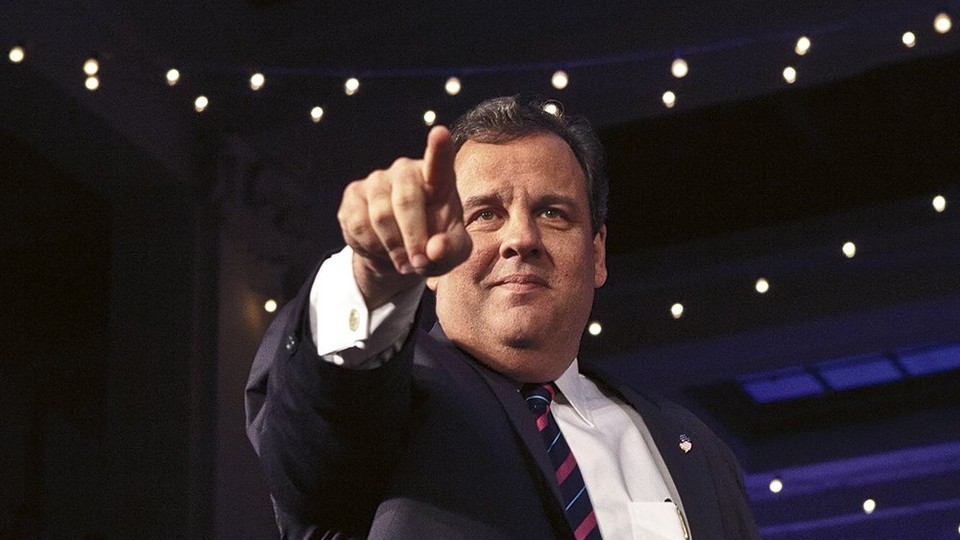 Investigations into Chris Christie's "Bridgegate" scandal, the politically motivated lane closings at the George Washington Bridge last year, have yielded some decidedly bad news for the New Jersey governor: Another Christie bridge scandal at a completely different bridge.
In this new chapter of the Christie saga, investigators are pointing to securities-law violations in a $1.8 billion road-repair agreement from 2011, according to reporting in The New York Times. This time the inquiries are centered around the Pulaski Skyway, the dilapidated roadway connecting Newark to Jersey City. The Christie administration sought to repair the crumbling thoroughfare by diverting Port Authority funds from a new Hudson River rail tunnel canceled by Christie in the fall of 2010.
Port Authority lawyers warned the Christie administration that the Pulaski Skyway, which is owned and operated by the state, falls outside of the agency's purview. Christie's team justified the spending by calling the road an access way to the Lincoln Tunnel (something that does fall under agency purview), although the two aren't connected. Soon after, Port Authority lawyers changed their tune, altering a memo to say the agency did in fact have authority over the project. "We are now saying we have legislative authority," the revised document read, according to The Times.
The scandal du jour isn't nearly as politically damaging as the scandal last fall. The motivations appear to be significantly less transparent than they were for Bridgegate (there is no retribution against politicians who allegedly didn't go along with a Christie endorsement). Yet the whole thing smacks of a familiar abuse of authority by the Christie administration, and that's a place where the political damage has already been done.
According to National Journal's Political Insiders Poll, just 2 percent of Democratic respondents predict Christie, once a favorite to win the nomination, will be the Republican pick for president in 2016. The long list of names ahead of him includes Jeb Bush, John Kasich, Rand Paul, Rick Perry, Paul Ryan, Rick Santorum, and Scott Walker. Republicans, meanwhile, have been a bit more loathe to cast his 2016 chances as dead. The poll shows 11 percent of Republican respondents predicted he'd win the nomination, putting him in third place behind Jeb Bush and Marco Rubio.
One Republican insider imagined Christie's comeback as follows: "Christie emerges from the overhyped bridge-closing issue and shows Republicans what a full-spectrum conservative can accomplish when pragmatism and moving the ball forward triumphs over litmus tests that keep us from even breaking the huddle." Anything's possible, but the tea leaves are looking increasingly hostile to that interpretation.