Boehner: White House Told Us About bin Laden, Why Not Bergdahl?
The House speaker says the administration never told Congress members that it had decided on a five-to-one trade.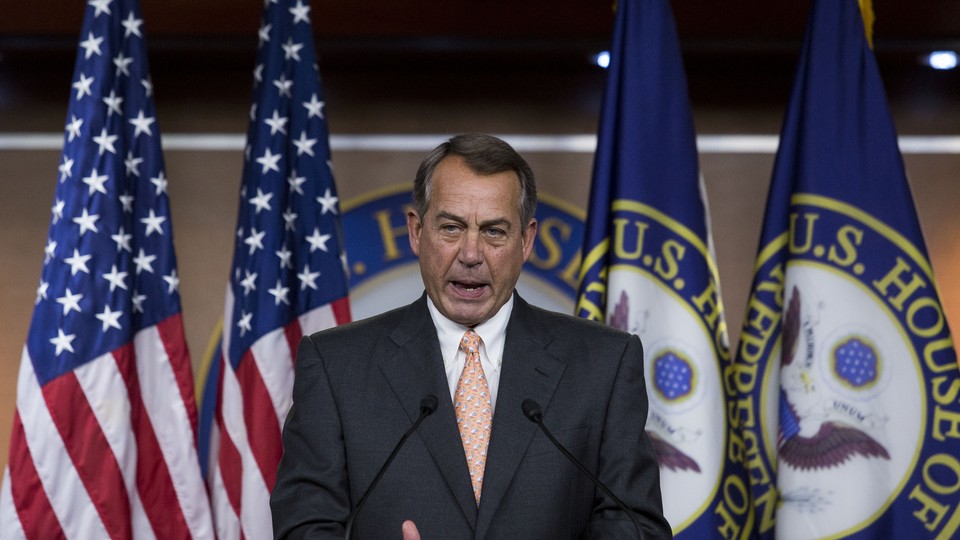 House Speaker John Boehner blasted the White House on Tuesday for not informing congressional leaders of the decision to swap five Taliban operatives for Sgt. Bowe Bergdahl, comparing the lack of information to the multiple briefings he received before the administration went after Osama bin Laden.
"Six months before Osama bin Laden was taken down, I was briefed on it. I was briefed multiple times over the course of the six months," Boehner told reporters Tuesday morning. "I was given a head's up several days before [the 2011 raid]. So this idea that they couldn't trust us to not leak them is just not true."
The administration has argued that it briefed members of Congress on the possibility of making an exchange for Bergdahl in 2011 and again in 2012. But Boehner said that those conversations lacked specifics. "I was never briefed about a five-to-one swap, nor were there ever any names [given of possible detainees who would be traded]," Boehner said.
A House Republican aide later clarified that a five-to-one trade had been floated to members of Congress, but not as a definitive plan. "[The speaker] was briefed on the possibility as one of range of measures in an overall confidence-building process — never on this specific one-off trade in and of itself," the aide said.