AT&T Says It'll Lower Prices With DirecTV. Lawmakers Don't Buy it.
The telecom giant says it will save billions, but will it pass the savings on to consumers?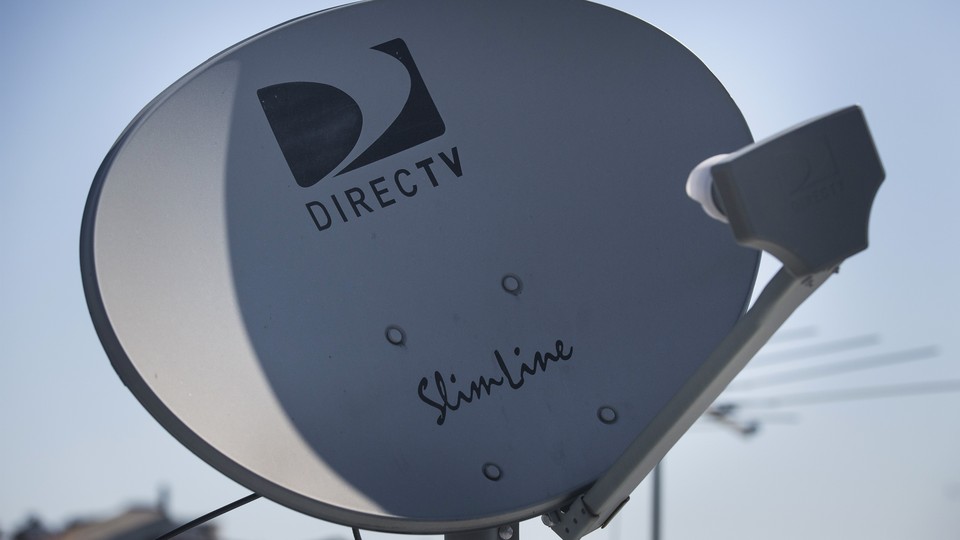 AT&T claims its planned purchase of DirecTV will drive down prices — but lawmakers aren't so sure.
Although the company claims the merger would create "downward pressure" on prices, it hasn't made any firm commitments to actually lower anyone's bills.
Rep. John Conyers, the top Democrat on the House Judiciary Committee, said during a Tuesday hearing that the $48.5 billion merger "could reduce consumer choice and could have the potential to raise prices."
He also worried that the deal would only spur further industry consolidation as other companies try to keep up, further restricting the available choices for consumers.
"Will fewer competitors mean higher prices and lower quality service?" Sen. Amy Klobuchar, the chairwoman of the Senate Judiciary's Antitrust Subcommittee, asked during her panel's hearing later in the day. "Will AT&T actually pass the cost savings "¦ on to consumers?"
AT&T CEO Randall Stephenson testified that the merger would create "cost savings" and "synergies" that would allow the company to price its services "more competitively." That in turn would pressure cable giants like Comcast to lower their prices, Stephenson said.
The theory is that by gaining DirecTV's 38 million TV subscribers, AT&T would be able to drive a harder bargain with the entertainment companies that own TV channels. AT&T's own TV service, U-Verse, isn't even profitable now because of high programming costs, Stephenson said.
The merger would also create other efficiencies such as allowing a single technician to install TV and Internet service in one trip, he explained.
All told, AT&T expects to save $1.6 billion every year from the deal.
Sen. Richard Blumenthal, a Connecticut Democrat, pressed Stephenson to promise that those savings would be passed on to consumers.
But the AT&T executive dodged, saying it's hard to commit because the outcome depends on negotiations with programming companies. The TV industry is competitive and companies will offer better prices if they can, he said.
Stephenson also acknowledged that he doesn't actually expect the merger to lower anyone's bills. Instead, the company is arguing that the merger will probably reduce the rate that TV bills are rising.
"I think a lot of consumers would find that answer unsatisfying," Blumenthal responded.
Although the "downward pressure" on programming costs could mean less painful TV bills, it has the entertainment industry worried.
Chris Keyser, president of the Writers Guild of America West, argued that lower payments will mean worse TV shows. "Reduce those fees through the outsized power of monopoly — and the result is less creativity, less product, less innovation," he said.
The Justice Department and the Federal Communications Commission are currently reviewing the deal.