Alaska Senate Candidate Wants to Ban Outside Money — but Only in Alaska
Dan Sullivan, a Republican Senate candidate, proposed a pledge to limit outside spending in his race against Mark Begich.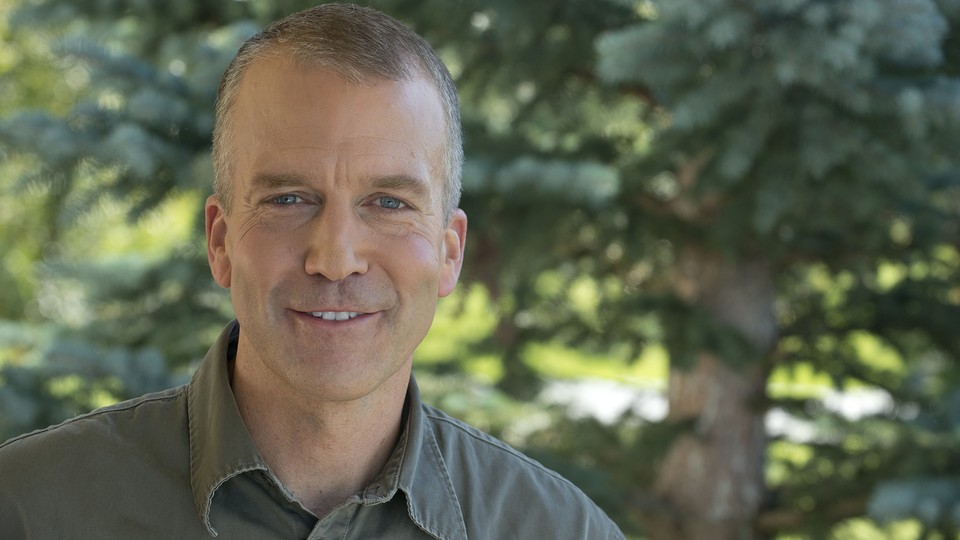 Former Alaska Attorney General and current Senate candidate Dan Sullivan supports outside groups spending big money on political campaigns — just not in his state.
Sullivan on Tuesday asked his Democratic opponent, Sen. Mark Begich, to sign a pledge stopping third-party groups from airing TV ads in Alaska. The proposed agreement, which Sullivan said he delivered to a Begich campaign office Tuesday, would stipulate that if any group runs ads in Alaska after July 4, the benefiting candidate's campaign would have to make a contribution to charity worth half the amount of the ad buy. (Party committees, such as the Democratic Senatorial Campaign Committee, would be excluded from the agreement.)
It's a move reminiscent of the "People's Pledge" in 2012, a deal struck between Democrat Elizabeth Warren and then-Sen. Scott Brown, a Republican, to limit outside influence on their Massachusetts Senate race. And it comes in a state that outside groups have made a top target in 2014 — collectively, they've already reserved $20 million worth of TV ads there, an enormous sum for a state with a sparse population.
"This is nothing new; it has been done, it works," Sullivan said in a conference call with reporters. "All it takes now to work in Alaska is to have Mark Begich's signature on it."¦ This is one point on which we should see eye to eye."
The Democrat hasn't yet offered up a position on the pledge. But the Republican was less ready to answer whether such outside spending should be allowed in other states.
Asked by National Journal whether Sullivan supported the Supreme Court's 2010 Citizens United decision, which contributed to the rise of powerful outside groups such as American Crossroads and Senate Majority PAC, Sullivan demurred, saying he very much supports "strong free speech." The pledge, he said, was not a reference to Citizens United.
Sullivan failed to directly answer two follow-up questions about Citizens United from local media in Alaska, one of which asked whether all states shouldn't have the privilege of elections free from outside influence.
"This is not about Citizen United, this is not about legislation pending or looking to be introduced in Congress," Sullivan said. "This is about the way we think this race should be conducted in Alaska to give our citizens voice."¦This is an unprecedented sum of third-party special-interest money."
In a follow-up call after the conversation, campaign spokesman Mike Anderson gave the first affirmative support for the decision. "At the end of the day, Dan does support Citizens United," Anderson said.
This is the first time Sullivan has voiced his opinion on the decision, but he wrote in a response to the Associated Press in June that "Sen. Begich has had more than five years to address the influence of outside groups in elections" and still hadn't accomplished anything.
Sullivan is still in the midst of a three-way race for the Republican nomination. He will take on Lt. Gov. Mead Treadwell and 2010 Senate candidate Joe Miller on Aug. 14.
Sullivan said Treadwell and Miller had not been asked to sign the pledge because they hadn't yet been hit by outside ads.
Begich's campaign fired back with a response that afternoon criticizing Sullivan's hesitation on the question.
"Sullivan again tried to tell Alaskans one thing, but then quickly revealed the truth today — he supports allowing corporations to engage in unlimited spending in our elections," said Susanne Fleek-Green, campaign manager for Alaskans for Begich. "If Dan Sullivan makes it out of his competitive primary, it will be a stark contrast between his put-corporations-first position and Senator Begich's support for real campaign finance reform, including support of a constitutional amendment throwing out Citizens United."