A Hectic 2014 Is Slowing Worldwide Economic Growth Estimates
A slow first quarter prompted the World Bank to revise growth estimates down for developing economies.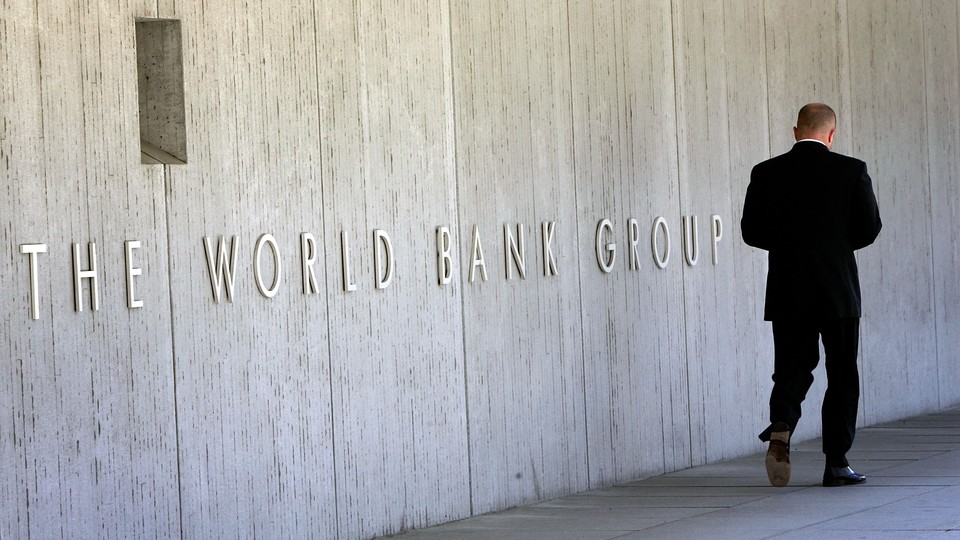 Political and environmental setbacks in the first half of this year have slowed economic growth in 2014, especially for developing countries, according to the World Bank's Global Economic Prospects report released on Tuesday.
The World Bank downgraded its economic forecast for developing countries from its January estimate of 5.2 percent to 4.8 percent, marking the third straight year of sub-5-percent economic growth for these countries. A slow first quarter delayed an expected economic upturn, prompting the revised forecast. The report cited a slew of global factors for this year's slow growth: "Bad weather in the U.S., the crisis in Ukraine, rebalancing in China, political strife in several middle-income economies, slow progress on structural reform, and capacity constraints" were all instrumental in the slowdown.
The World Bank's long-term forecast of economic growth in developing countries, however, is relatively unaffected by this year's slow start: The rate should reach 5.5 percent by 2016.
Supply-side constraints will affect many developing economies, from East Asia to Latin America to Sub-Saharan Africa. Many of these countries have already completely recovered from the financial crisis and are nearing the limits of their current economic potential. The report suggests a focus on structural reform to alleviate these limitations. "Spending more wisely rather than spending more will be key. Bottlenecks in energy and infrastructure, labor markets, and business climate in many large middle-income countries are holding back GDP and productivity growth," said the report's lead author, Andrew Burns.
In high-income countries, growth is gaining momentum, according to the report. These countries are expected to add $6.9 trillion to global demand over the next three years, up from the $3.9 trillion increase in demand they contributed over the last three years.