You May Have to Pay More Based on Your Race, White House Fears
Report urges agencies to step up enforcement of civil-rights laws.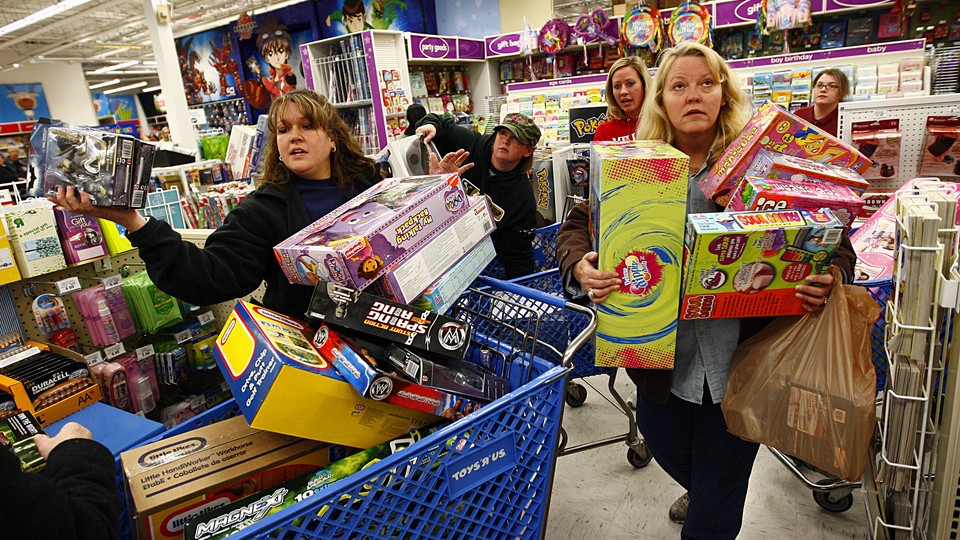 People may be paying more for products based on their age or the color of their skin, White House officials fear.
Businesses are increasingly collecting vast amounts of data on consumer behavior and assembling detailed profiles on individuals. That data could lead companies — either intentionally or inadvertently — to discriminate against people in pricing, employment, housing, health care, or other opportunities, the White House said in a report Thursday.
John Podesta, a senior adviser to President Obama who led the "big data" review group that prepared the report, warned that new data-mining practices threaten to "circumvent long-standing civil-rights protections."
The report urges government agencies to improve their technical expertise so they can better spot and crack down on illegal discrimination that relies on data collection.
Firms can track which products people buy, the websites they browse, the emails they read, and even their GPS location. That information can help target more relevant ads — such as a promotion for a horror film.
But the White House pointed to one study which found that people who search for "black-identifying" names are more likely to be shown ads with the word "arrest" than people who search for "white-identifying" names. Government services aimed at people using smartphone apps could disadvantage the poor or elderly (who are less likely to have smartphones), the officials warned in the report.
"'Big data' isn't just a privacy issue — it's also a civil-rights issue," Seeta Peña Gangadharan, a senior research fellow with the New America Foundation, said in a statement applauding the White House report.
"New technologies enabling massive data collection and analysis promise many economic and practical benefits, but they also have a dark side, creating new risks of data-driven digital discrimination and the reinforcement of existing inequalities through automated decision-making."
The report also reiterates the White House's support for the "Privacy Bill of Rights" — a set of principles the White House outlined in 2012 for how online firms should handle personal information. The White House urged Congress to enact the principles into law at the time, but the issue has gone nowhere on Capitol Hill.
Commerce Secretary Penny Pritzker announced Thursday that her department will work with businesses and privacy groups to develop legislative language for the principles.
The Obama administration also announced plans to expand some federal privacy protections to people outside the United States. The Privacy Act of 1974 currently grants U.S. citizens rights to access certain information that the government collects about them.
But the review doesn't address National Security Agency surveillance. Obama announced the review group of "big data" issues in the same speech in January when he outlined reforms to the NSA. Podesta explained that the president believed "big-data technologies had to be having an impact elsewhere."
Although the White House is pushing for more privacy-protection laws, officials emphasized that the collection and use of large amounts of data can also lead to innovative new services and boost the economy.
For example, data can help doctors analyze and combat diseases or help scientists better understand climate change, the White House said.
"We begin by recognizing that the United States is a leader in the field of big data and we want to ensure that continues," Pritzker said.