Will the Santa Barbara Slayings Be Classified as Hate Crimes?
Until just a few years ago, gender bias was not even included in the definition of such crimes.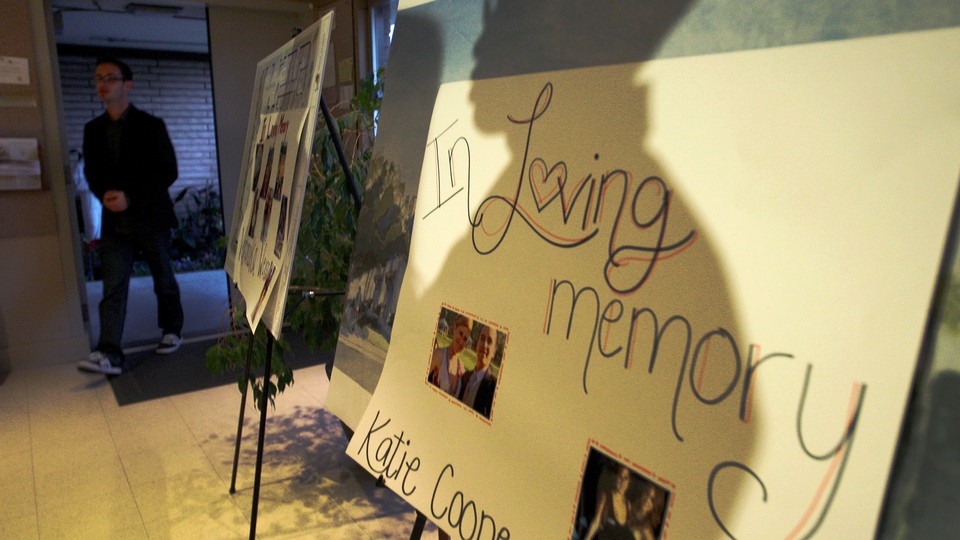 For anyone still wondering why rape is considered an act of violence, Friday's slayings in Isla Vista should help connect the dots.
In a 140-page manifesto, Elliot Rodger described his so-called "Day of Retribution" — the day when he would wreak his revenge on all the women in the world for whom his desire went unrequited. The logic was as simple as it was bankrupt: If he couldn't have power over women's bodies sexually, he would have power over them physically. In this case, that meant not raping them but killing them, along with anyone who'd enjoyed the pleasures of a sexually fulfilled life — it also meant being in the wrong place at the wrong time.
"I gave the world too many chances," he wrote in a rant emailed to family and friends shortly before his killing spree on Friday. "It was time for retribution."
Many have written the tragedy off as the ravings of a madman, but reading through his screed, you can faintly make out the traces of some mainstream American values: that women are prizes to be won and that men can win them with just a little more money, or a slightly better job title, or maybe just higher testosterone. "You are animals," he wrote of the entire female sex, "and I will slaughter you like animals." (Over at The Daily Beast, Jeopardy! nerd boy Arthur Chu has chronicled the culture of nerdy entitlement brilliantly.)
Hate crimes, according to Gail Mason, a professor at the University of Sydney, aim to condemn not just criminal conduct per se, but also racism, homophobia, religious intolerance, and the like. "In this way," she writes in her 2010 paper, "they seek to make a broad moral claim that 'prejudice is wrong' and to thereby 'reinforce pro-social values of tolerance and respect for marginalized and disadvantaged groups.' "
Such crimes fit the bill quite neatly for what happened to the two women killed in Isla Vista, but until just a few years ago, gender-based hate crimes didn't even exist as a category. That changed in 2009, when the Matthew Shepard and James Byrd Jr. Hate Crimes Prevention Act made gender, gender identity, and sexual orientation protected categories under federal law.
It does matter very much how we categorize things: It has the power to change the conversation, and maybe one day, how we treat women.
Not that these categories have always been particularly helpful in prosecuting violence against women. Just this week, for instance, an Indiana man found guilty of repeatedly raping and drugging his wife for years got off without being sentenced to a single day in prison. He was ultimately given eight years of home confinement. Had his assaults been classified as hate crimes, which typically carry harsher punishments, he may have been given a more suitable sentence.
Indeed, Chris Anders of the American Civil Liberties Union has argued in The New York Times that hate-crime laws, with their associated stricter sentencing, can add an extra deterrent to this kind of behavior — but only if the crimes are classified and talked about as such.
Jim Jacobs, a professor at the New York University School of Law and a coauthor of Hate Crime: Criminal Law and Identity Politics, doesn't see the debate that way. The shooter is dead, he notes, so there's nobody to prosecute, and any labeling would have strictly to do with statistical classification. "It would be interesting to know whether they're going to count it in the statistical reporting," he told National Journal. "It sounds like it should be." And yet, he adds, if every crime involving misogyny were considered a hate crime, it would overwhelm the category.
He also believes the classification is more about symbolic politics than any real retribution. "It's a great opportunity for politicians to stand up and beat their chests," he said.
It's true that there's little chance any legislation will be passed by Congress as a result of this tragedy, no matter how the crimes are classified. Even in the wake of the Sandy Hook shootings, President Obama was helpless to push through anything more than executive actions.
But even if no laws are passed by Congress, and even if there's nobody left alive to be held accountable, Friday's tragedy showed that it does matter very much how we categorize things: It has the power to change the conversation, and maybe one day, how we treat women.