Why Oil Companies Are Asking for More Regulation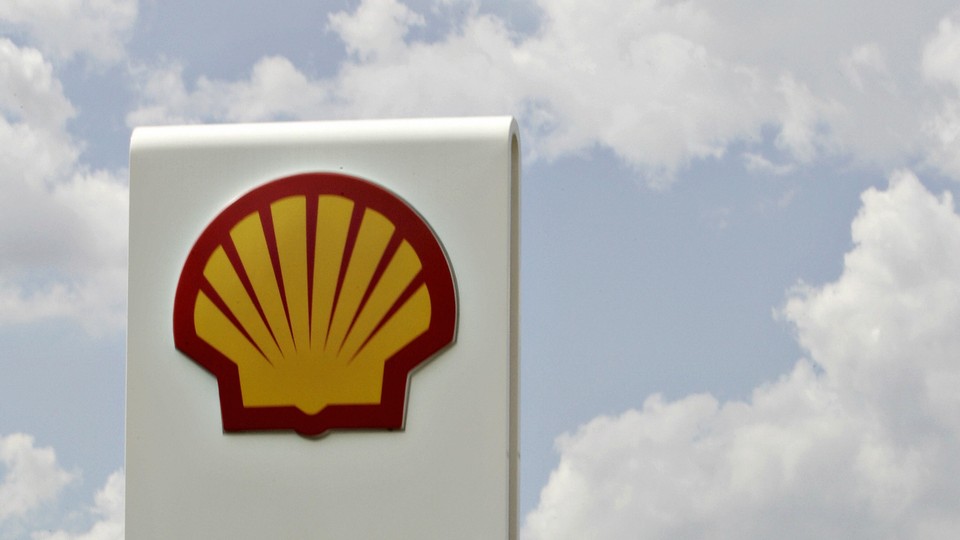 Exxon and Shell want global government. Or the equivalent. At least when it comes to regulations that will force the oil giants to disclose payments to foreign governments for doing business in their countries.
In a new letter to the Securities and Exchange Commission, Exxon and Shell urge the SEC to hurry up and issue the controversial rules on industry payment disclosure.
Why? So that looming European disclosure mandates can be synced — the letter uses the term "equivalency" — with the U.S. requirements. The United Kingdom, the letter notes, is "moving quickly" to become the first European Union state to implement E.U. transparency rules.
If the U.S. commits to acting this year, there's enough time to influence the U.K and hence the overall E.U approach, Exxon and Shell argue in the letter, noting the benefits of a "coordinated and harmonized global transparency regime."
Conversely, "no one benefits" if multinational companies must file separate kinds of disclosure reports in separate places.
"An ideal solution to the issue might be that compliance with the reporting rules in one country would be deemed to satisfy the reporting requirements in another country notwithstanding variations in detail," adds the May 1 letter to SEC commissioners, which surfaced on the SEC's website a few days ago.
Exxon and Shell have interests at stake that go far beyond the esoteric details of disclosure paperwork. They're part of a major, years-long oil-industry campaign to give the sector lots of leeway and keep specific companies' SEC disclosure filings out of public view.
The industry warns that an overly prescriptive rule that also makes detailed payment information public will hobble Western oil companies competing worldwide against state-controlled Russian and Chinese firms that aren't bound by the mandates.
Last summer, a federal judge threw out an earlier version of the SEC rule that oil and business groups had challenged.
The oil industry has long opposed the disclosure mandate, and now at least hopes to ensure that the SEC's ongoing rewrite produces a less aggressive rule.
The U.S. rules will force SEC-listed oil, natural gas, and mining companies to disclose payments to governments in nations where they have projects, such as money for production licenses, taxes, royalties, and more.
The rule is aimed at chipping away at the "resource curse" of corruption, conflict, and poverty in energy-rich nations in Africa and elsewhere. Human-rights groups say the oil industry is seeking exemptions that would effectively gut the regulation, which is required under the 2010 Dodd-Frank financial law.
Exxon and Shell — both worldwide operators — are asking the SEC to publish draft rules ASAP, or at least before year's end. A commitment to act this year could convince the U.K. to push back its implementation to April 2015, thereby providing "sufficient time" to collaborate before any E.U. states complete their rules, the letter states.