Where Obamacare Is Strongest (and Where It's Falling Short)
The final report on Obamacare sign-ups shows a huge swing in states' success.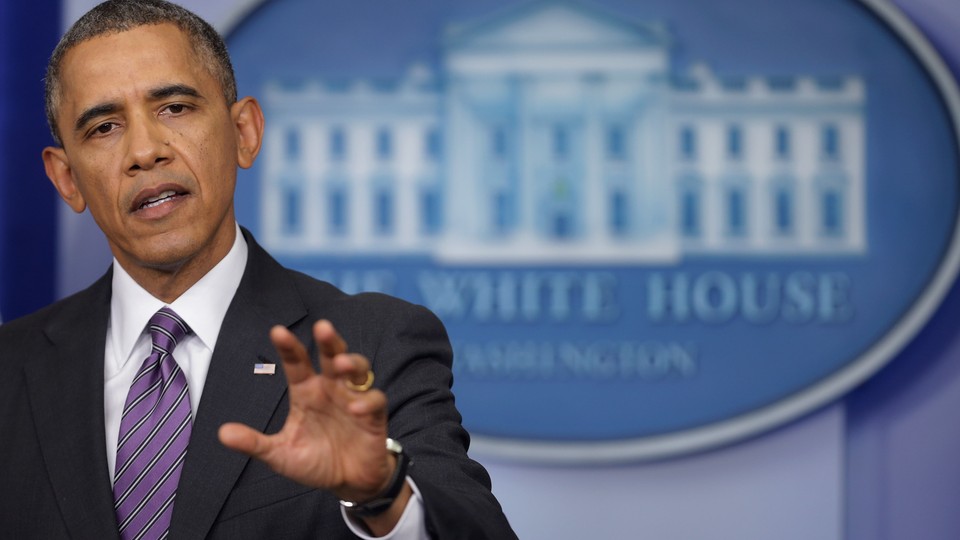 The question of Obamacare's ultimate success doesn't have just one answer — it has 51.
Each state is its own insurance marketplace, and has its own set of insurance companies selling products within its new insurance exchange. And there's a huge gap in how well the states fared during Obamacare's first open-enrollment window.
The Health and Human Services Department released its final sign-up figures Thursday, and the biggest headline from the report is one we already knew: About 8 million people — more precisely, 8.02 million — picked a plan through the Affordable Care Act's exchanges during the six-month enrollment window.
Roughly 28 percent of them were young adults — not as high as the administration wanted, but apparently not too far out of line with what insurance companies predicted.
Both national totals are important political metrics, but to take stock of where the health care law stands as it approaches the second year of enrollment, the real story is in the states.
Here are the five states that signed up the highest percentage of their eligible residents, based on the Kaiser Family Foundation's estimates of who's eligible for exchange coverage:
1. Vermont (85 percent)
2. California (43 percent)
3. Rhode Island (41 percent)
4. Florida (39 percent)
5. Idaho (38 percent)
And the five that signed up the lowest percentage:
1. South Dakota (11 percent)
2. Iowa (11 percent)
3. Massachusetts (12 percent)
4. North Dakota (14 percent)
5. Hawaii (15 percent)
How many are newly insured?
The latest HHS report also offers a little more information — though still not a complete answer — about the number of people who were previously uninsured when they picked a plan through Obamacare. It's an important question because the goal of the law is to reduce the number of uninsured Americans — not just to change the coverage people have.
HHS doesn't have detailed information about people's prior coverage, but consumers do have to list their insurance status when they apply for financial assistance through the exchanges. Of the people who applied for tax subsidies and went on to pick a plan through federally run exchanges — about 5 million people — only 13 percent said they already had some form of coverage, according to HHS's latest report.
Outside estimates, including a recent analysis from the Rand Corporation, have suggested the share of previously insured consumers is significantly higher — as high as 60 percent, according to Rand.
What is the demographic breakdown?
Of those who opted to report race/ethnicity on their applications, whites represented the largest portion of enrollees, at 62.9 percent. African-Americans made up 16.7 percent, Latinos made up 10.7 percent, and Asians were 7.9 percent. Almost one-third of the 5.4 million people who signed up for coverage on the federally facilitates marketplace declined to select their race or ethnicity, or marked "other."
Thursday's enrollment report only included demographic information from the states participating in the federal marketplace, and the three state-based exchanges that have released that information: California, Washington, and Nevada.
There has been a large focus on enrolling Latinos in health coverage through the Affordable Care Act, as the group makes up one-quarter of all eligible uninsured individuals in the U.S., and is uninsured at a far higher rate than the overall U.S. population.