What Would a GOP Majority Look Like? Last Week Offered Some Clues.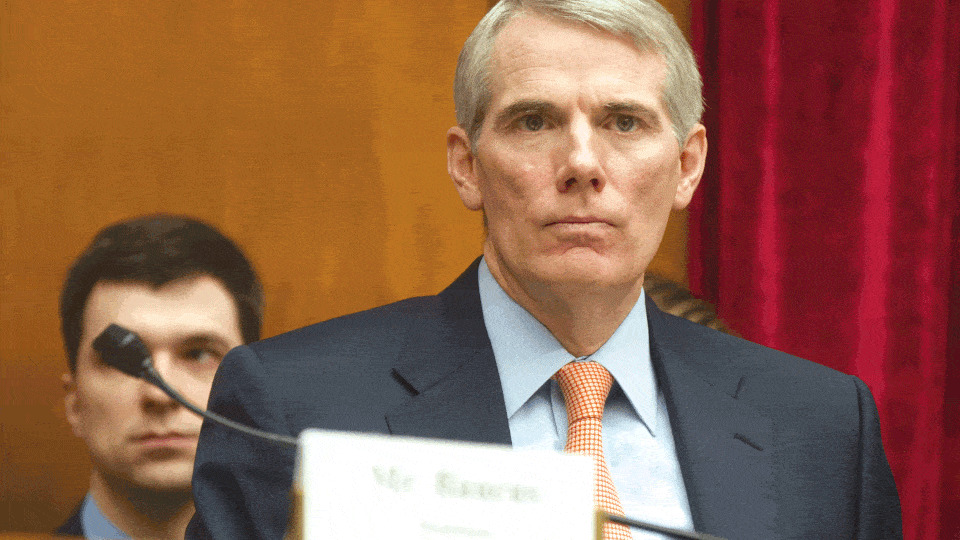 When Senate Republicans went to bat over a slew of energy amendments last week, they also offered up a preview of what 2015 will look like if the GOP takes the Senate.
Monday marked the long-awaited death of a bipartisan energy bill, when an efficiency measure from Ohio Republican Rob Portman and New Hampshire Democrat Jeanne Shaheen garnered only 55 of the 60 votes it needed to advance (three Republicans, including Portman, voted for the bill). The bill's bipartisan sponsorship wasn't enough to overcome a procedural squabble over amendments and a political chess match over a vote on the Keystone XL oil-sands pipeline.
Within that squabble, however, was a window into top Republican priorities, as their proposed amendments read like a laundry list of the party's energy goals: approval of the pipeline, legislation checking the Environmental Protection Agency's air-quality rules, and a full stop to the Obama administration's climate-change efforts for power plants.
"Republicans will continue to push for the Senate to address these important matters, whether Democrats want to join us or not," said Don Stewart, spokesman for Minority Leader Mitch McConnell.
Democrats have been quick to blame the Right for the death of the Shaheen-Portman efficiency bill, saying that they moved the goalposts by asking for five amendments. Majority Leader Harry Reid said Monday that the Right was holding the bill "hostage" rather than taking a deal for a clean vote on the bill with a separate vote on Keystone.
But Republicans have countered that Reid is squelching their opportunity to get votes on an energy bill — something they haven't had a chance to do since 2007.
Besides an up-or-down vote on Keystone, a longtime priority for Republicans and red-state Democrats alike, the GOP had hoped to bring up amendments that would have barred a carbon tax and blocked EPA's greenhouse-gas rules for power plants. Other language would have stopped EPA's planned revisions to the air-quality standard for ozone and touched on geothermal energy.
Those aren't new or surprising proposals — Republicans have long gone after the power-plant rules, including a January push by McConnell to use a disapproval resolution under the Congressional Review Act to force a vote on the standards. Similar measures were offered up around the debate around the budget, the 2012 transportation bill, and other major debates, although Republicans have said that this energy bill offered the best place for them.
And it's unlikely that last week was the end of the road for the proposals, given the vitriol around EPA rules and other energy issues.
Even Portman, who wrote the efficiency bill under fire, said that the push for a handful of amendments was "a reasonable request" and that he hoped negotiations would continue to allow them on his bill if it came up again.
"We can maybe take a breather, reflect on where we are, and reconsider maybe having four or five votes on amendments," Portman said before Monday's vote.
Whether they'll get a chance is an open question — the Senate will likely move to a tax-extenders package this week, but given the broad range of measures in it, Senate aides don't expect it to get bogged down in another energy-amendment battle. There's no guarantee that Shaheen-Portman will come back for a third time, even if sponsors are hopeful of striking a deal.
Last week, Senate Energy and Natural Resources Committee ranking member Lisa Murkowski, an Alaska Republican, said she was concerned that the big political fights were threatening to hold up any energy policy, including a nuclear-waste bill and possible movement on water policy.
But Republicans are holding onto faith that they'll have a chance to bring them up, especially if they're in the majority after the fall midterm elections. John Hoeven of North Dakota said last week that he thinks a vote on Keystone will get even closer to 60 votes next year if some key seats switch.
That's already got environmentalists sweating that they'll have to invest even more energy battling back anti-EPA moves, something that's become a full-time job in the Republican-controlled House.
"The debate over this energy-efficiency bill could be a preview of the Senate Republicans' energy agenda if they are in the majority next year," said Dan Weiss of the Center for American Progress. "This agenda includes measures that benefit big oil companies while halting efforts to slow climate change."