Voters Don't Care About the Midterm Elections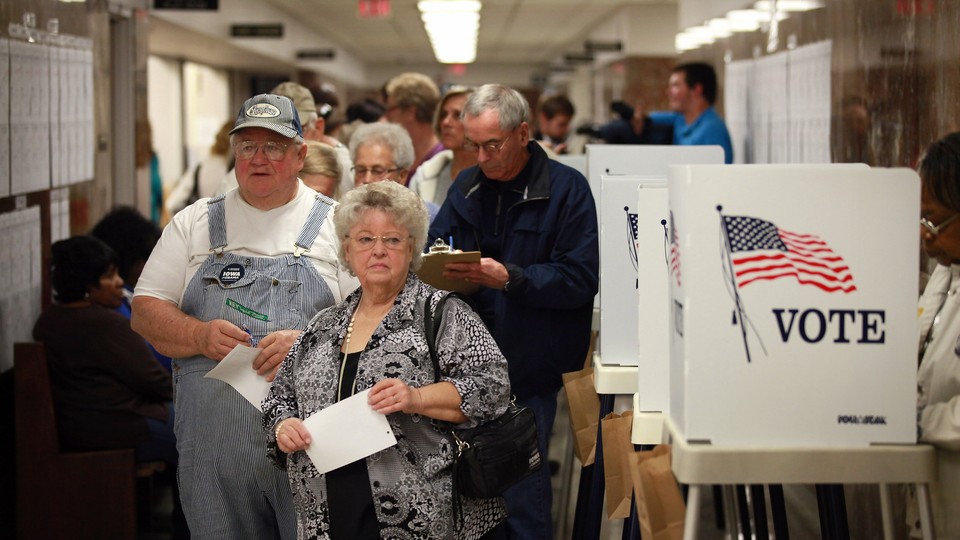 Midterm elections are the red-headed stepchild of American politics — no one cares about them.
A new poll from Gallup confirms that theory, at least for this year. Fully 53 percent of U.S. voters told Gallup they are less excited about voting in this year's midterms than in previous elections, while 35 percent said they are more enthusiastic. In 2010, those numbers were basically reversed.

It's clear that voters are not as fired up about congressional races as there were four years ago. But should they be? Aside from a handful of interesting Senate races — in Louisiana, North Carolina, Arkansas, Alaska, and Michigan — the midterms aren't offering as exciting a toss-up as expected. Nate Silver predicts that Republicans are "slight favorites" to win control of the Senate. And unlike in 2010, the 2014 midterms don't offer Republicans an opportunity to usurp the Democratically controlled House. Now, it's a given.
In 2010, voters were unusually enthusiastic about the midterms. But that was in the midst of the tea-party uprising, when Republicans were fired up about electing people who would overturn the Affordable Care Act.
Four years later, not much has changed in that respect. GOP candidates are still campaigning on their animosity toward Obamacare. Even Democratic Sen. Kay Hagan — who voted for Obamacare — is now using the health care law as a whipping boy against her Republican opponent in North Carolina.
Campaign tactics may not have changed much since 2010, but voter engagement has. This time around, they just seem tired.