The Three B's Haunting Hillary Clinton
Benghazi, Boeing, and Boko Haram.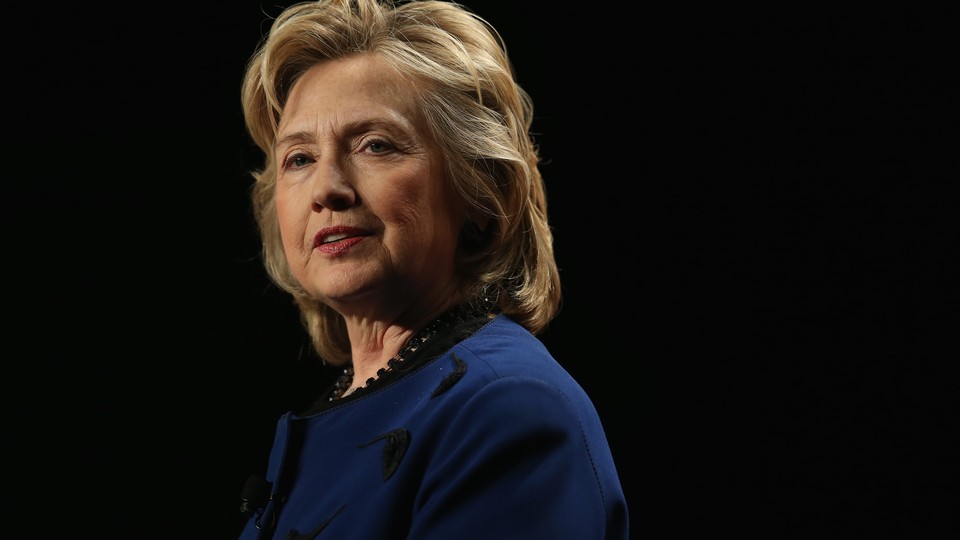 Hillary Clinton has come under fire recently for not identifying Boko Haram, the Nigerian Islamist rebel group responsible for the capture of more than 200 schoolgirls, as a foreign terrorist organization back when she was secretary of State.
But John Campbell, who served as ambassador to Nigeria under George W. Bush, said on Fox News the criticism of Clinton is unfair.
"Along with a good many other Nigerian experts at the time, we all opposed designation," Campbell explained to Chris Wallace regarding his time in the Bush administration. "We opposed designation because we don't think that the legislation actually fits the situation in Nigeria. The Boko Haram movement is highly diffuse. It's not a centralized organization. It has important grassroots elements to it."
The State Department did label Boko Haram as a terrorist group in November 2013, under Secretary of State John Kerry.
It's not just Boko Haram that's dogging Clinton. Clinton's time as secretary of State is increasingly becoming fodder for political attacks, with Benghazi back in the news and the nature of her relationship with Boeing being drawn into question.
Asked recently about Clinton's tenure in the State Department, Sen. Marco Rubio gave Clinton an F. "If you look at the diplomacy that was pursued in her time in the State Department, it has failed everywhere in the world," Rubio said on This Week With George Stephanopoulos. "If she is going to run on her record as secretary of State, she's also going to have to answer for its massive failures."
Call it the three B's haunting Hillary: Benghazi, Boeing, and Boko Haram. Whether Republicans can successfully parlay any of them into political points remains an open question — but if the fuss around Benghazi is any indication, we haven't heard the end of Clinton and Boko Haram.