The Luxe Life of the School-Privatization Business
Sometimes programs operating under the banner of "school choice" produce terrible educational outcomes for students and big profits for operators.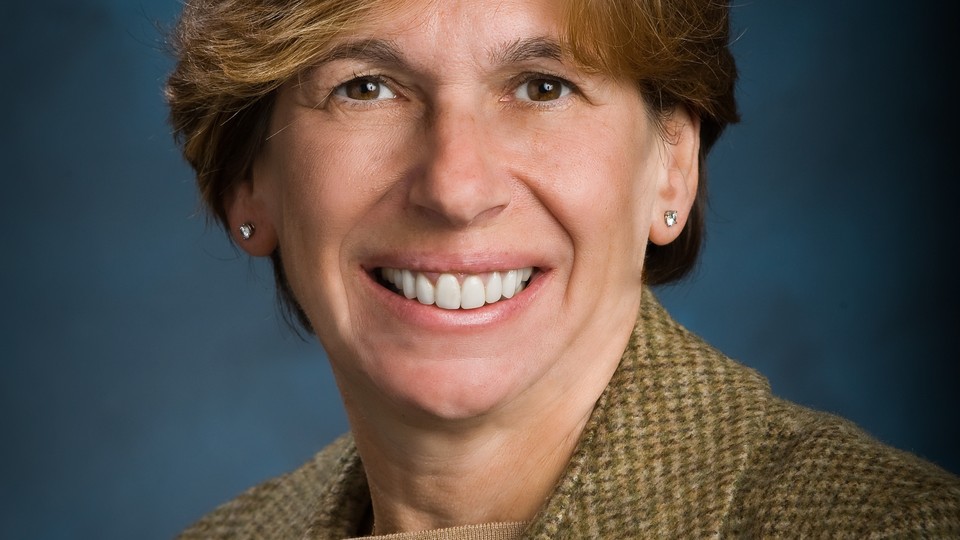 The Next America will occasionally invite advocates from both sides of an issue that affects a specific segment of the American population to share their thoughts. To access the alternative point of view on the latest developments in school choice, please click here.
In December 2013, after $2.3 million in tax dollars was diverted from public schools to student vouchers used at a single private school in Milwaukee, the founders abruptly shuttered the school in the dead of night and relocated to a home with an in-ground pool in sunny Palm Coast, Fla.
Here's what they left behind: Just one student enrolled in the now defunct LifeSkills Academy was found to be proficient in reading and math in the last full school year. Just one.
While privatization advocates say they want to give parents choices, they spend plenty of time vilifying our public schools and their teachers. Ironically, not a single public school in the United States has the appalling student performance record of LifeSkills Academy.
Stories like LifeSkills Academy's are not an exception. From heads of tax-credit-receiving private schools in Arizona and Florida purchasing luxury cars with public dollars, outsourced schools that fail to properly report revenues in Pennsylvania, to schools taking public dollars to teach creationism in Indiana, these stories are too common. Even worse are abuses and improprieties that are perfectly legal.
Take a look at the record of one of the largest virtual schools, K12 Inc. It was founded in 2000 by a Wall Street trader with help from Michael Milken, who made school privatization his second career after a felony conviction ended his career in high-yield bonds. K12 raked in more than $848 million last year, largely from taxpayer dollars.
Like LifeSkills Academy, K12 is paid based on enrollment, regardless of results.
In 2012, an in-depth study revealed that only 27.7 percent of K12 online schools met adequate yearly progress testing goals, compared with 52 percent of public schools. In some states, K12's "churn" rate of kids who drop out is more than half.
Even though independent analysis shows that these kinds of outsourced "cyber-academies" perform significantly worse than brick-and-mortar public schools, the money keeps rolling in. All too often, low-income and minority students — fast-growing parts of the nation's public-school-aged population and privatized school student bodies — pay the real price when these cyber-academies fail to ensure that most of their students actually learn.
Even more troubling, politicians who peddle school privatization often attack teachers' salaries and make unfounded claims of unionized educators' so-called gold-plated pensions, yet we don't hear any indignation from them about the excessive salaries of those reaping an increasing share of public dollars for private gain.
Take Ron Packard, K12's former CEO. In 2012, he earned a base salary of $625,000, a "performance" bonus of $584,375, a stock award worth $1.25 million, and stock options worth $1.5 million. But there's more. The company matched 25 percent of his salary for his retirement fund. Now that's a luxurious pension. And who funds this kind of deal? Taxpayers.
Contrast that with a public-school teacher's average salary of about $50,000 and an annual pension of about $40,000.
How did this happen?
A well-funded political effort is being led by "conservative" donors, including the DeVos family and the Koch brothers. Their infrastructure includes well-funded PACs, think tanks, and lobbying organizations. One of their key tools for moving state legislation is the American Legislative Exchange Council, or ALEC. ALEC's various task forces prepare "model" state legislation to privatize public schools and silence the (union) voice of public employees — and this legislation is voted on behind closed doors by politicians and lobbyists, without the press or public present. The legislation is then introduced in communities across the country by state legislators who are members of ALEC and who have been wined and dined by special interests during ALEC meetings at resorts.
ALEC's library of corporate-backed legislation, exposed by the Center for Media and Democracy in 2011, includes bills like the one that made the LifeSkills Academy debacle possible. ALEC's legislative wish list also requires paying virtual schools the same per-pupil rate as public schools, even though cyber-schools have no schoolhouses, desks, heating bills, cafeteria workers, athletic coaches, or transportation costs. And guess which corporation has a seat and vote on ALEC's Education Task Force? K12.
It's well past time to put the brakes on these privatization schemes and reclaim the promise of public education — giving all children a great education that prepares them for college, career, and life. A recent survey by the Friedman Foundation — a pro-voucher operation that helps to fund ALEC — found that the public prefers lowering class sizes to instituting vouchers. It's to the foundation's credit that it released the results of this poll. It would be better yet if ALEC and the politicians who do its bidding listened to the public.
Randi Weingarten is president of the American Federation of Teachers. Lisa Graves serves as executive director of the Center for Media and Democracy.
HAVE AN OPINION ON POLICY AND CHANGING DEMOGRAPHICS? The Next America welcomes op-ed pieces that explore the political, economic, and social effects of the profound racial and cultural changes facing our nation, particularly relevant to education, economy, the workforce and health. Email Janell Ross at jross@nationaljournal.com. Please follow us on Twitter and Facebook.