Two emails came arrived within minutes of each other over the weekend. Both have to do with the reports my wife Deb and I have been doing from the "Golden Triangle" of Mississippi: the cities of Columbus, Starkville, and West Point. The reports started here, with a catfish fry; included this and this about schools and this and this about industry (and beer); and this about seeing small towns by air. There is more to come, from factories and from an orphanage and a college, plus a Marketplace report soon.
The two letters I'm quoting now are long but worth reading back-to-back. The first is from a man who grew up in the area—Lowndes County is one of three counties in the Triangle—and now lives several states to the north:
As a native of Lowndes County, MS and an alumnus of the Mississippi School for Mathematics and Science, I wanted to let you know how thrilling it is to read the series of articles by you and your wife about my hometown and high school. I especially appreciate the clear lack of schadenfreude in the series so far. This is one of the few times in my adult life that I have had the privilege to read coverage of Mississippi in a national publication in which Mississippi was not used merely as a foil to highlight racial, social, or economic progress elsewhere. I understood perfectly what Joe Max Higgins meant by,"When Eurocopter came in, people started walking upright a little bit."

The population and income maps included with the most recent article are excellent, illuminating, and depressing. I'm curious to see whether you will further explore the intersection of race and economy in the Golden Triangle. I would love to know whether the benefits of the economic development in the Golden Triangle have accrued to blacks as well as whites. Does the economic development help race relations or strain them? I assume it's a mixed bag, but I would love to hear more details.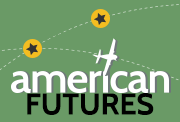 Reinvention and resilience across the nation
Read more
Those questions of race and economy are in store for upcoming installments. For the moment, let's turn to the second letter, from a reader in New York. He said he had read some but not all of our Mississippi reports, and also has read Ta-Nehisi Coates's justifiably praised article on reparations:
[T]alking about the success of a few Mississippi towns in attracting industry where the average annual income is $14,000 and comparing this with the reparations article which provides a pretty severe indictment of Mississippi (not to mention Chicago, etc.) provides a hell of a contrast.

The theme that I find missing in your series is any recognition that the Southern states have been in a continuing economic war with the Northern manufacturing base for at least since the Civil Rights Act. Undermining and destroying unions has been a signature part of that strategy and it has been very successful. The great cities of the North have been hollowed out just as they were beginning to provide a haven for lower class families, not to mention the overall starvation of the middle class.

When I travel in the south among my all white family and friends who never interact with anyone more ethnic than a Catholic, I am struck by how rigidly that part of the world is regulated into two societies. Not as if this does not occur in cooler climates. In New York, however, there is no room for that.

Maybe I am missing the larger message in your series, and I know that you are averse to polemics, but I feel that glossing over the underlying original sin while applauding local civic restoration based on a depressed workforce and continuing segregation in schools and the workplace is not as helpful as you might like to be.
I try to avoid the "Oh, yeah?!" temptation to send nasty instant feedback to emails, and generally succeed. You never get in trouble for the peeved message you don't send. In this case I wrote right back, testily.