Small-Business Owners Love What They Do, Despite the Economy
A new Gallup poll shows that eight of 10 small-business owners would do it all again if they could.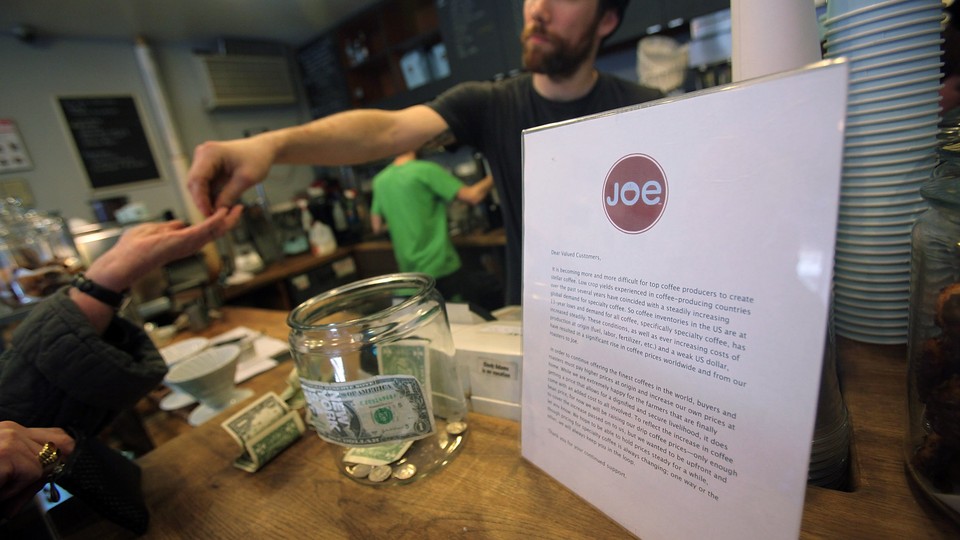 The economy may rise and fall, but small-business owners remain happy with their career choice.
In a new Gallup and Wells Fargo survey released this week, 84 percent of small-business owners say that if they had they could do it all over again they would still start their own business. (Wells Fargo is also a sponsor of National Journal's Next America project.) To the 600 small-business owners who were polled, the independence and decision-making that come with their job are invaluable benefits.
While 42 percent of those surveyed say that being their own boss is the most rewarding part of their job, more than 10 percent of respondents also cite job satisfaction and pride, flexible job hours and having family time, and interacting with customers as reasons they like their choice of work.
Overall, this sort of satisfaction hasn't changed for small-business owners in the last 11 years of the Gallup survey — roughly 80 percent have consistently said they would do it all over again. What's remarkable is how unwavering these sentiments are, regardless of how small-business owners think the economy is doing.
Just look at the Great Recession. In early 2009, when unemployment starting to fall sharply and many businesses struggled, sentiment among small business owners dipped very slightly, as 79 percent said they still enjoyed their career path. Yet it is only recently that small-business owners have thought the economy was truly recovering.
A separate poll released in April shows that for the first time in five years, a majority of small-business owners are optimistic about the economy. The 2014 U.S. Bank Annual Small Business Survey polled 3,000 small-business owners and found that 52 percent think the economy is in recovery — a 7-point jump from last year. Just 34 percent of those surveyed think the U.S. is still in recession. In 2010, nearly nine of 10 small-business owners said the U.S. was in a recession.
There are some concerns for small-business owners, though. The top worry (23 percent) of those surveyed in the Gallup poll is generating revenue and securing a customer base. Other concerns include cash flow (15 percent), and credit financing and the availability of funding (10 percent).
Further polling from Gallup and Wells Fargo shows that small-business owners' confidence in their businesses has not recovered since falling sharply in during the recession. Meanwhile, only about half of small businesses are still in business after five years, and just one-third of them make it 10 years, according to Small Business Administration data.
But that's part of the challenge of being a small-business owner, and possibly one of the reasons many more people are starting their own businesses.