Should Progressives Be Worried About Oil and Mining Rules?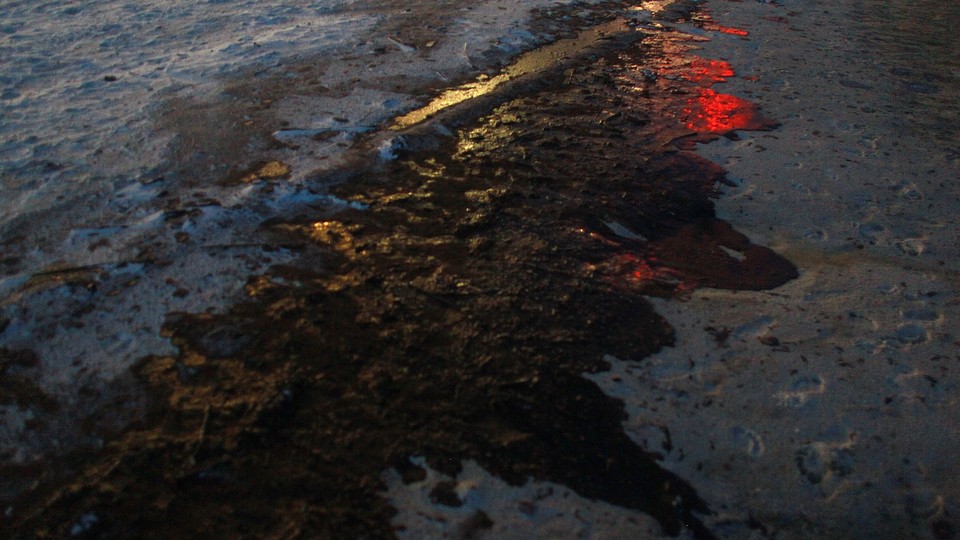 For several years the Interior Department has been pledging to set new standards for subsea devices called "blowout preventers." They're meant to seal off runaway oil wells, but the failsafe equipment failed to stop BP's blown-out Macondo well in 2010 in the Gulf of Mexico.
The wait goes on.
On Friday the White House Office of Information and Regulatory Affairs quietly released its Unified Agenda of Regulatory and Deregulatory Actions, a twice-yearly tally of planned federal regulations.
It shows that the schedule for this long-planned draft rule to set blowout-preventer standards has apparently slipped. The latest version of the agenda lists a November 2014 target date for a draft rule that would be finalized in mid-2015. Last fall's version of the unified agenda projected the draft rule would be released in March of this year and the final version completed in November.
It's not as if Interior has ignored the need to try and ensure the industry devices are up to the task. The array of offshore-drilling safety rules issued in the wake of the 2010 BP disaster mandate testing and third-party verification of their capability.
But officials and advocates have nonetheless argued that rules setting tougher operation and design standards are also needed, and while nothing in these regulatory agendas is written in stone or even sand, Friday's updated version indicates that they're on the slow track.
And the spring version of the "unified agenda" shows that the target release dates for some other rules to bolster environmental protections for oil and gas development and mining have slipped too.
For environmentalists, it may be time to worry.
Matt Lee-Ashley, a former Interior Department aide who's now with the liberal Center for American Progress, says time is beginning to run short on the measures.
"Unless there's a burst of activity and some urgency devoted to the task, a large portion of the president's agenda for strengthening environmental protections and safety for oil, gas, and coal development are going to remain undone," said Lee-Ashley.
A plan dating back to President Obama's first year in office to protect Appalachian streams from mountaintop coal mining is lagging, with the agenda released Friday forecasting a draft rule in arriving in December of 2014.
The new agenda also shows that a separate Interior Department rule that would set safety and chemical disclosure standards for fracking on federal lands has been pushed back too. It now projects a final rule in September of this year, rather than the May 2014 date listed last fall on the rule that has been in the works for years.
If delays were to keep piling up, the rules could become more vulnerable.
Many controversial rules are litigated after they're finalized. Rules issued very late in the administration could be tied up in court when Obama departs, creating risks because a new White House could decide not to defend a rule.
That's what happened after the Bush administration issued new ozone-pollution standards in mid-2008. Obama's Environmental Protection Agency, rather than defend the Bush rule, instead embarked on writing a tougher standard (although the tougher rule has also been famously delayed under Obama, and EPA is now under a court order to propose the measure by December of this year).
"The problem seems to be a combination of too few hands on deck in the agencies, a pattern of slow-walking and nitpicking at OIRA and delays in the Senate that have prevented the administration from filling key leadership positions," Lee-Ashley said of Interior's planned oil-and-gas and mining rules.
"Getting things back on track is going to require an eagle eye on the calendar and a renewed commitment to ensuring that promises made are promises kept," he said.