Senators Aim to Divide Obama Appointees Over Global-Warming Plan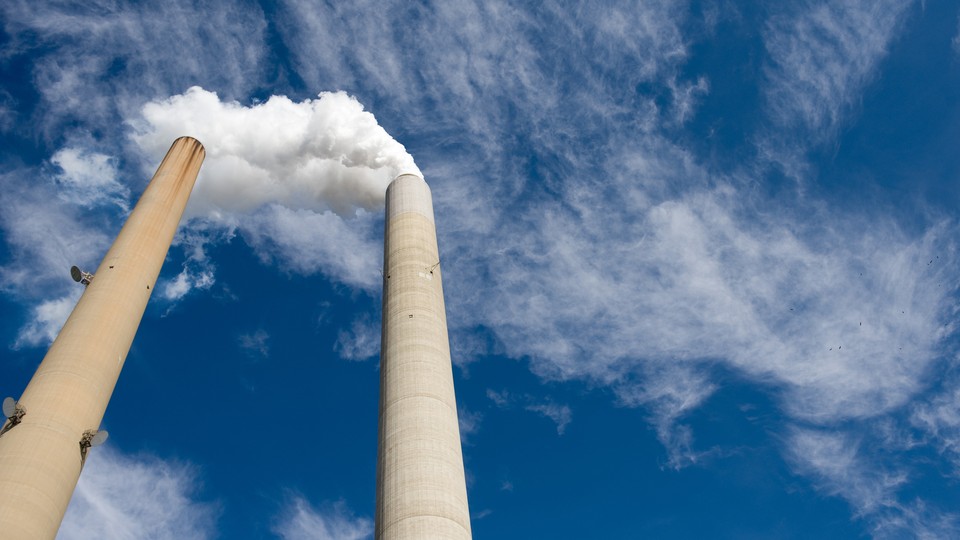 A new front has opened up in the fight over fossil fuels.
A bipartisan pair of lawmakers is hoping to pit one federal agency against another in a bid to soften the blow of upcoming regulations to curb air pollution from power plants. And if they get their way, the Federal Energy Regulatory Commission — the executive-branch agency with oversight of the nation's electric grid — could act as a check on the authority of the Environmental Protection Agency.
Sens. Joe Manchin of West Virginia and Rob Portman of Ohio voiced concerns over the EPA's power-plant rule at a Senate Energy and Natural Resources Committee hearing on Tuesday to consider Norman Bay's nomination to head FERC. The senators expressed fears that the regulations could disrupt the supply of electricity by causing coal plants to shut down. And they asked Bay — the current director of the agency's Office of Enforcement — if he would stand up to the EPA if the rules threaten grid reliability.
Bay said yes. "I very much respect the work of the EPA. They have an important job to do," he said during the hearing. "But FERC has an important job to do as well, and for FERC, two of our key responsibilities are reliability and ensuring that rates are just and reasonable."
The confirmation contender said that FERC would weigh in on the draft regulation after it's released early next month. He also pledged to put EPA on notice if the rules look like they would impact the flow of electrons across the nation's grid. His assurances could win over coal-state sympathizers who have long argued that the regulations will hinder safe power supply.
For Bay, making friends with fossil-fuel backers is a crucial step to securing confirmation. The president's previous pick to lead FERC — former utility regulator Ron Binz — withdrew his nomination last fall in the face of intense opposition from senators such as Manchin and ranking member Lisa Murkowski of Alaska, who claimed that he favored clean energy over fossil fuels.
In the end, however, Bay's ability to shape the rule is limited. The current acting chairwoman of the agency, Cheryl LaFleur, threw cold water on the idea that FERC could upend the rule altogether. Referring to EPA, LaFleur said, "I don't have control over what they ultimately rule, but I would always speak honestly if there were a reliability issue."
That answer won't sit well with friends of fossil fuels — but, for now, it may be the most they can get.