Same-Sex Marriage Is Now Legal in All of Northeastern U.S.
A judge ruled on Tuesday that Pennsylvania's same-sex marriage ban was unconstitutional.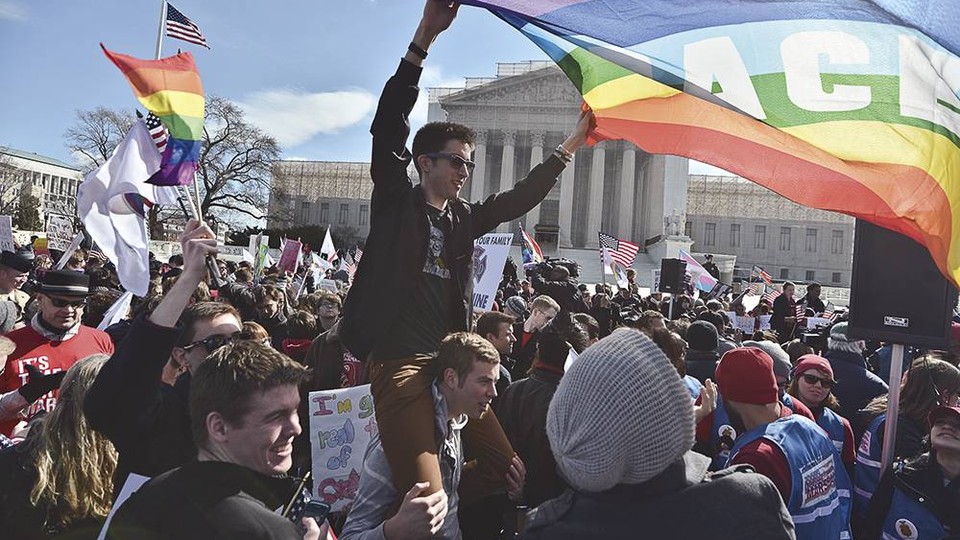 With a federal judge declaring a Pennsylvania ban on gay marriage unconstitutional on Tuesday afternoon, every state in the Northeastern corner of the country — Maine, New Hampshire, Massachusetts, Connecticut, Rhode Island, New York, New Jersey, Delaware, Maryland, and now Pennsylvania — has legalized same-sex marriage.
Judge John Jones invoked the 14th Amendment to invalidate a 1996 Pennsylvania law that defined marriage as between a man and a woman. Like many of the other judicial decisions bringing down state marriage bans, this one framed the issue as a matter of civil rights.
Jones wrote:
In future generations the label same-sex marriage will be abandoned, to be replaced simply by marriage. We are better people than what these laws represent, and it is time to discard them into the ash heap of history.
A judge in Oregon issued a similar ruling just the day prior.
Pennsylvania State Attorney General Kathleen Kane, a Democrat, refused to defend the law when it came to the court, but Republican Gov. Tom Corbett appointed a defense. Now, Time reports Corbett is likely to appeal the ruling. Jones is known as a political moderate (who according to the Washington Post was recommended by Rick Santorum), but in the past has sided against a mandate to have intelligent design taught in Pennsylvania schools.
The 19 states (in addition to the District of Columbia) with same-sex marriage now account for 44 percent of the U.S. population, according to the Human Rights Campaign.