Republican Leaders Mute on Benghazi-Based Fundraising
Boehner and Cantor have both avoided answering the question this week.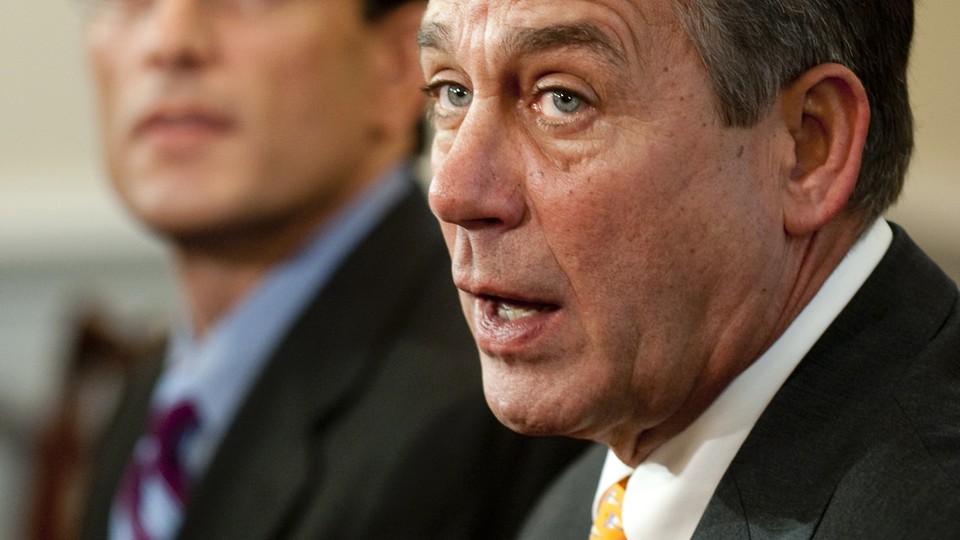 Do House Republican leaders condone raising money over the inquiry into the Benghazi attack? Speaker John Boehner and Majority Leader Eric Cantor have both avoided answering the question directly this week.
And while that might not be a green light for their colleagues to use the issue in fundraising, it's certainly not a stop sign, either.
The House is set to vote on Boehner's call for the creation of a new select committee to investigate the administration's actions surrounding the 2012 attack on the U.S. Consulate in Benghazi, which killed four Americans.
While Rep. Trey Gowdy, the South Carolina Republican who will run the committee, has said that he opposes using the issue to raise money, the National Republican Congressional Committee, and some other Republicans, are doing exactly that.
During a news conference Wednesday, Cantor was asked about the issue directly, but did not provide a direct answer.
"There's a lot of discussions about the creation of the select committee and around the politics of it versus the policy of it," he said. "And I think it is best for all of us in these halls to focus on what the reason is for the creation of this committee and remain sure that we affect the end of what we are trying to achieve. And that end is to try to get to the bottom of what else the White House is hiding."
When a reporter tried to press Cantor to answer more directly, an aide abruptly ended the news conference.
On Thursday, Boehner was asked at a news conference whether the NRCC should raise money on an issue that involved four American deaths, but he too did not answer directly.
"Our focus is on getting the answers to those families who lost their loved ones, period," Boehner said.
When a reporter persisted, Boehner simply repeated his answer.