Obama's Global-Warming Talk Is Beside the Point
The president is discussing climate science this week, but he's not waiting for anyone's acceptance to act.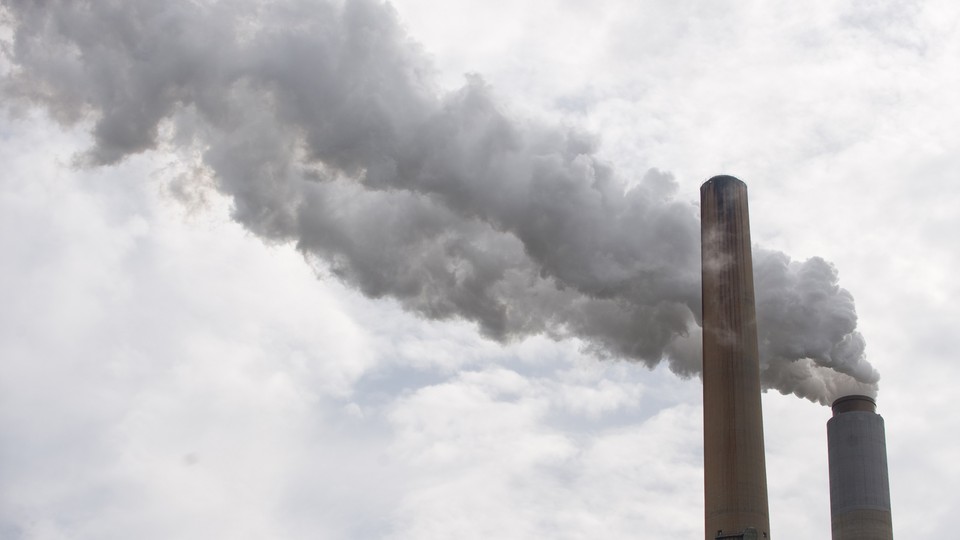 President Obama is putting global warming in the spotlight this week, using his power to highlight a federal report warning that climate change is already hitting home and hitting hard.
The move draws cheers from the left, jeers from the right, and restarts a public debate over the validity of climate science — despite the fact that the connection between greenhouse gases and global warming is settled science for the vast majority of climatologists and peer-reviewed climate studies.
But loud as the argument rages, it's long past the point of relevance.
Obama isn't waiting for an answer. His administration is attacking greenhouse-gas emissions using the Clean Air Act, has pushed new fuel-economy standards for vehicles, and is using a battery of tools to promote renewable energy.
And so when Obama talks about climate, he's no longer seeking permission, as he did early in his first term when he asked Congress for comprehensive energy and climate legislation. He is telling the public why he is doing what he is doing, whether they like it or not.
On Tuesday, Obama will talk climate change in a series of interviews with meteorologists-turned-television personalities, including The Today Show's Al Roker, to tout the National Climate Assessment. John Podesta, a senior adviser to the president on climate, is also set to promote the report at an event later in the day — and senior administration officials will travel around the country to talk energy and climate throughout the week.
The media blitz comes at a time when public opinion on climate is divided. According to the Pew Research Center, the number of Americans who say there is concrete evidence the planet is heating up declined from 77 percent in 2006 to 67 percent in 2013. Meanwhile, the percentage of Americans who say there is no solid evidence for global warming increased from 17 percent to 26 percent. There is even less consensus on the need to take action. In 2014, less than a third of Americans said dealing with global warming should be a top priority for the president, according to a survey conducted by Pew.
Whatever political unity there was around climate science has also shattered. It was just over six years ago that former House Speaker Newt Gingrich proudly proclaimed: "Our country must take action to address climate change." Today, four years after the cap-and-trade bill died in the Senate, climate denial is a near prerequisite for a Republican primary.
As a result, environmentalists are enjoying the presidential spotlight. "Using the power of the presidency to advance a national conversation about climate change is extremely important. It's one of the most important things the president can do on climate change right now," said Eric Pooley, senior vice president for communications and strategy for the Environmental Defense Fund.
But they wouldn't trade any of it for what he's actually doing: using Environmental Protection Agency regulations to curb carbon emissions from power plants. Obama's talkathon arrives just a month before the expected debut of the draft rule for existing power plants. The regulation takes aim at the country's largest unregulated source of air pollution.
"The biggest step the Obama administration can take is to set the strongest possible limits next month when they unveil the first-ever limits on carbon pollution from existing power plants," said Carol Browner, a distinguished senior fellow at the left-leaning Center for American Progress and a former EPA administrator during the Clinton administration.
Environmentalists would love it if this were Obama's legislative victory lap, where he touted his implementation of a climate bill to a public that was more inclined to believe in climate science. But those hopes died a half decade ago, and they'll readily accept unilateral action as a solid second choice.