Obama Raises Stakes Against GOP Climate Skeptics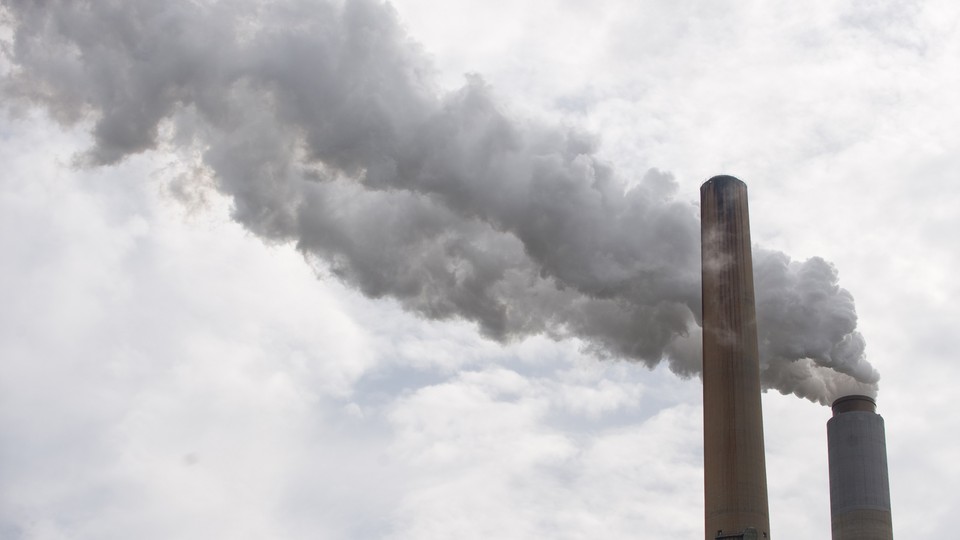 President Obama's foreign policy speech to West Point graduates Wednesday leveled a serious charge against Republicans who deny human-induced climate change: You're threatening national security.
Check out the progression of the few climate sentences in Obama's wide-ranging remarks. He starts by telling the grads that battling global warming requires global cooperation. Then he says climate change is "a creeping national security crisis that will help shape your time in uniform, as we're called on to respond to refugee flows, natural disasters, and conflicts over water and food."
OK, that's worrisome, and that security message sets up Obama's pitch for trying to reach a United Nations-brokered climate accord at a make-or-break 2015 meeting in Paris: "That's why, next year, I intend to make sure America is out front in a global framework to preserve our planet."
Then Obama looks at the U.S. role, and here's where the speech includes what looks like a subtle pitch for imminent EPA regulations to cut power plants' carbon emissions: "You see, American influence is always stronger when we lead by example. We cannot exempt ourselves from the rules that apply to everyone else," Obama says.
The remarks arrive just a few days before EPA (and maybe Obama himself) unveils first-time carbon-pollution standards for existing power plants. Obama's "influence" line is another version of what Obama told The New Yorker months ago about domestic action giving the U.S. leverage with China and India, the world's largest and third-largest emitters (the U.S. is No. 2).
Finally, we get to a thinly veiled jab at the GOP: "We can't call on others to make commitments to combat climate change if so many of our political leaders deny that it is taking place."
Run it backwards: GOP climate skepticism is a roadblock to global cooperation on the "creeping" national security crisis that these graduates will face.