Invest Early in All Our Children
As we expand access to early childhood education, we must recognize that children with special needs will require more intensive support than others.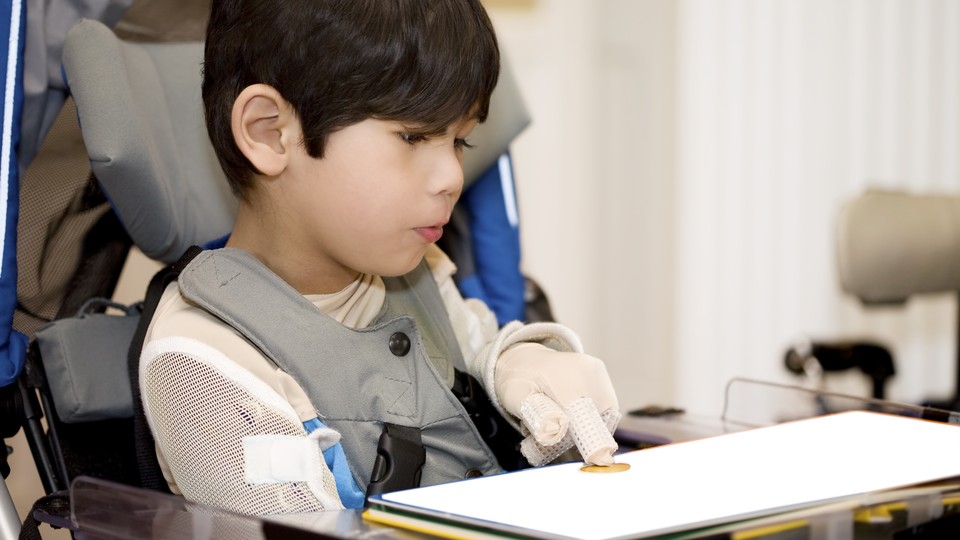 Right now, a strong case is being made for public investments in high-quality early childhood experiences for all children. The research is clear: The earliest years of a child's life are marked by rapid brain development, laying the foundation for future educational and life outcomes. High-quality early childhood opportunities benefit the children who participate in them, particularly those with the greatest needs and the greatest risk of being left behind. Society benefits through a substantial return on investments made.
As we work toward expanding access to quality early childhood experiences for all children, however, we must recognize that some children will need more intensive support systems than others. Programs must be designed so that they can meet the unique needs of children comprehensively. Children who are the poorest, struggling with disabilities, learning English as a second language, homeless, or in foster care often need an extra boost to meet their individual needs and keep them abreast of other children in early childhood settings.
The numbers and needs of these children will vary from classroom to classroom and program to program. But they must be considered and planned for as investments in early childhood are made and expanded. A snapshot of children with special needs tells us that:
More than one in four children under age 5 — nearly 5 million — were poor in 2012; and nearly half were extremely poor, living in a family of four with an income of less than $11,925 per year;
In 2011, more than 1 million children ages birth through 5 were identified as having disabilities or developmental delays, and were served by the Individuals with Disabilities Education Act;
During the 2011-2012 school year, children learning English as a second language represented 12 percent of children in public school preschool programs;
More than one in three of the almost 400,000 children in foster care in FY2012 were under the age of 6.
Children with special needs often bring a wide range of physical and emotional challenges to early childhood programs. Sometimes their families lack basic essentials, including food, housing, and medical care. Some children may have unmet health and mental health needs due to increased exposure to violence, abuse, and neglect — and the stress that accompanies them. Others may need little extra help. The good news is that we now have abundant evidence that high-quality early childhood experiences can buffer the impact of challenges some children face and promote positive short and long-term outcomes.
According to a 2013 report released by the Society for Research in Child Development and the Foundation for Child Development, while all children benefit from high-quality programs, children from low-income households, those with other special needs, and children learning English as a second language have the potential to benefit more. The report highlighted evidence from public preschool programs in Boston and Tulsa, Okla., as well as the federally funded Head Start program.
Governors and mayors in red and blue states across the country have taken note of such findings — and the evaluations of New Jersey's court-ordered Abbott Preschool program, which targets communities with high concentrations of poverty. The participating children in New Jersey have shown positive benefits from the program lasting through at least their fifth-grade year. Other states are now working to increase their own investments in high-quality early childhood development activities for children; however, without a strong national commitment, access to quality programs will be influenced by the lottery of geography.
A national commitment to a high-quality early childhood experience for every child must mean a targeted commitment for individual young children with different special needs. There must be training and other supports for staff working in early childhood classrooms so they can reach children suffering the stresses of trauma in their daily lives. There must be comprehensive services so no child enters a classroom distracted by hunger, sickness, or pain. Children in foster care, often victimized by abuse or neglect, and children who are homeless may need extra supports to ensure they do not slip between the cracks and miss the benefits of early childhood development and learning.
Children with disabilities and those who are at risk of developing them need consistent access to early intervention services as they move through the continuum of early childhood programs. Parents and other caregivers must also be engaged as active partners in their children's early development and learning, and extra support should be offered parents when they need it.
The Strong Start for America's Children Act recognizes that this is all necessary if we truly want to promote equal opportunity for all children and build a stronger society.
All our children have it in themselves to be extraordinary. With supports, young children born into extreme poverty today and without consistent access to adequate health care or nutrition can become the nurses and doctors who will care for our children and grandchildren tomorrow. Infants and toddlers living in homeless shelters or in foster care can become the engineers and astronauts who race to the heavens and take humankind to places beyond our wildest imaginings.
MaryLee Allen is acting policy director and Daniel Hains is an early childhood policy assistant at the Children's Defense Fund.