Inside the White House's Last-Minute Blitz for Global-Warming Rule Support
The administration is looking for help as it prepares for a massive conservative backlash.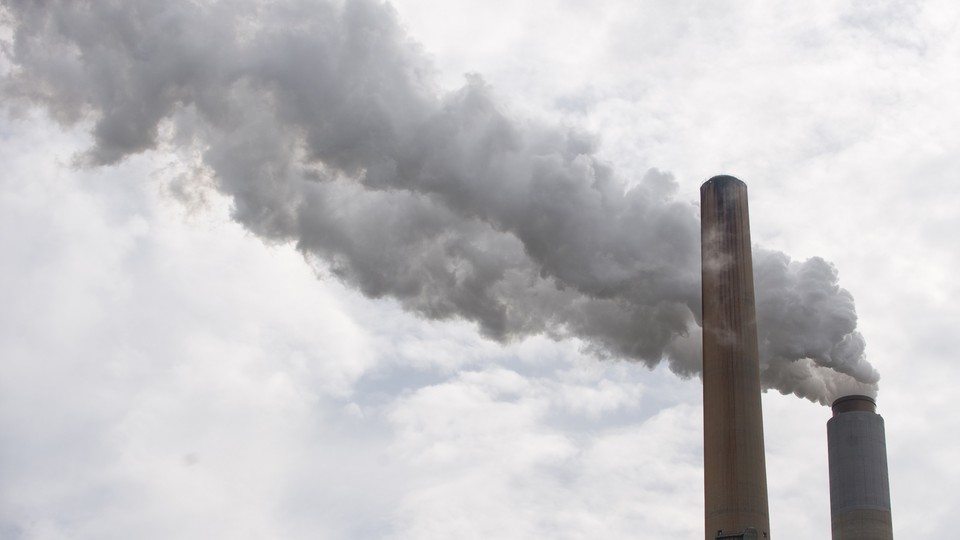 In a string of private meetings, high-level White House aides are seeking broad political support for upcoming climate-change regulations, reaching out to constituencies that go beyond the traditional environmental and public health groups that advocate for pollution controls.
John Podesta, who is a top adviser to President Obama, and White House climate aide Dan Utech have been leading the outreach effort, the White House confirmed.
Podesta and Melissa Rogers, who heads the Office of Faith-Based and Neighborhood Partnerships, met with representatives from religious environmental groups Tuesday about the draft Environmental Protection Agency rules, according to a source familiar with the meeting.
There was also a White House meeting with labor ahead of the rule's release. Elsewhere, senior White House aide Rohan Patel met with Latino community leaders, including Latino environmentalists, on Thursday about the regulation, according to a separate source.
The draft EPA rules, which are set to be released Monday, are a cornerstone of the White House climate-change agenda. The rules are aimed at carbon emissions from power plants, a major source of U.S. greenhouse-gas pollution.
Obama will personally tout the regulations Saturday in his weekly radio address and again on a conference call with public health groups Monday that's open to the media.
Obama's personal touch, alongside the private meetings, will piggyback on a massive public relations campaign from environmentalists, for whom the climate rule is a top ask from Obama before he leaves office.
The White House's bid for a broad alliance, as well as the fervor with which they've pursued it, reflects the coming backlash against the rules. Just as the White House has worked to galvanize its allies of all stripes, Republicans, several major business groups, the coal industry, and other powerful interests are lining up to oppose the rules, promising they will increase household electricity prices and make domestic industries less competitive.
And the administration cannot count on uniform support for the rules within the party: A slate of vulnerable Senate Democrats — particularly from states with powerful fossil-fuel lobbies — are expected to come out against the rule. Mary Landrieu of Louisiana, who is facing a tough reelection challenge in the fall, has previously criticized EPA's greenhouse-gas regulations. And Arkansas's Mark Pryor, who is also up for reelection, has voted in the past to block the agency from enforcing such rules. Multiple Democrats from major coal-producing states also oppose EPA regulations.
Podesta previewed the rule for several senior Democratic liberals in House Minority Leader Nancy Pelosi's office on Thursday, Bloomberg reports.
The recent outreach is part of a much broader EPA campaign to shore up support for the rule — or at least defuse some of the opposition. EPA Administrator Gina McCarthy has for months been meeting with industry and state and local officials and others.
{{ BIZOBJ (video: 4988) }}