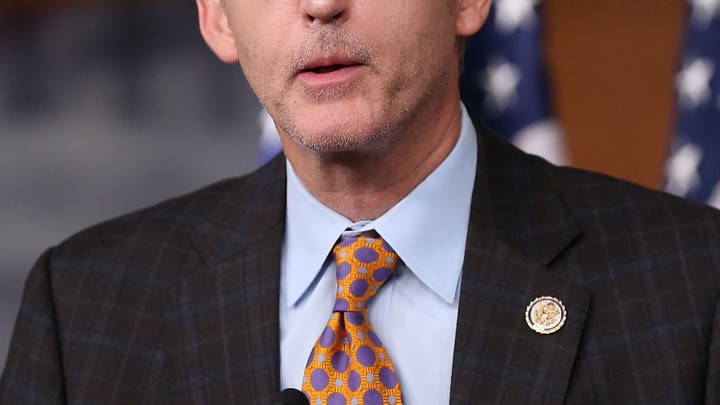 On Wednesday's Morning Joe, Rep. Trey Gowdy, when asked by host Joe Scarborough what he thought of Jay Carney's response to the most recent hullabaloo around Benghazi, responded with an earnest question.
"How many people were harmed in the Middle East during that time period?" he asked. "The second or third goal of [White House adviser] Ben Rhodes's memo was to bring countries to justice for harming our citizens. What else was being discussed other than Benghazi?"
Well if you care about what was going on at other U.S. embassies in the Middle East, quite a bit. It's unclear whether Gowdy, now the designated head of the newly formed select committee to investigate Benghazi, has written off the loss of so many non-American lives as irrelevant, or whether he's simply forgetting what was going on in the world at the time. But I'll give him the benefit of the doubt and assume the latter.
The week of the Benghazi attack, as Americans who were reading the newspaper then probably remember, there were protests all across the Middle East. Recall that in Tunis, in Cairo, in Khartoum, and elsewhere, there was violent unrest. A few reports to jog Gowdy's memory:
A Reuters story on Sept. 11, 2012 noted that about 20 people stood atop the U.S. Embassy wall in Cairo, while 2,000 protesters gathered outside. To wit: "Egyptian protesters scaled the walls of the U.S. Embassy, tore down the American flag, and burned it during a protest over what they said was a film being produced in the United States that insulted Prophet Muhammad."
A CNN report from around the same time found that demonstrators breached a security wall and stormed the embassy in Sanaa. Four protesters were killed during clashes with Yemeni security personnel and a flag was burned outside the embassy.
On Sept. 12 of that same week, hundreds of protesters ransacked the U.S. Embassy in Tunisia, killing at least two and injuring 29 "in their fury over a film denigrating the Prophet Muhammad," according to the Reuters report at the time. Also from that report: "The protesters smashed windows, hurled petrol bombs and stones at police from inside, and started fires in the embassy and the compound. A black plume of smoke rose from the building."
In Khartoum, the British, German, and U.S. embassies were all besieged by rioters, according to a report in The Guardian from around that time.
So to answer Gowdy's question, yes, there were in fact a few other things besides Benghazi being discussed in foreign policy at the time. There were people dying and diplomats at risk in other places, though to look at the news coverage ever since then you'd hardly know it.
And that, as Matt Gertz explained so cogently last week, is why protests around the Middle East were in fact of interest to the Sunday shows at the time. It also goes a fair bit of the way toward explaining why it is that that now infamous email from Rhodes suggested that then-U.N. Ambassador Susan Rice prepare a few talking points speaking to those matters, as well as to the attack in Benghazi.
We want to hear what you think about this article. Submit a letter to the editor or write to letters@theatlantic.com.