House Votes to Halt Obama's Plan to Give Up Internet Authority
Republicans fear Russia or China could gain new influence over the Internet.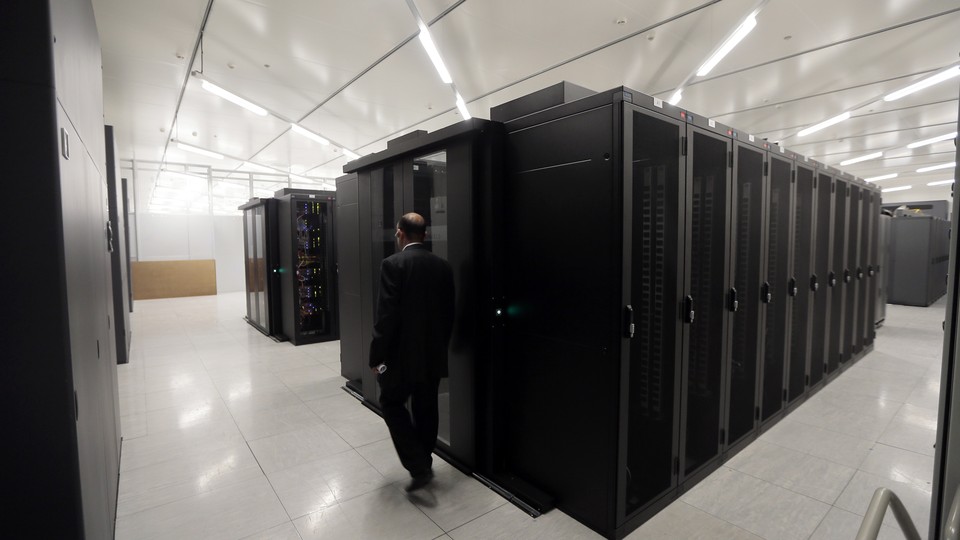 The House approved an amendment Thursday that would delay the Obama administration's plan to give up oversight of certain technical Internet management functions.
In a 245-177 vote, the House attached the legislation to the annual defense authorization bill. Seventeen Democrats joined the Republicans in approving the measure. The House then voted to pass the full defense bill, which included a number of other amendments.
Republicans fear the administration's plan could allow Russia, China, or other authoritarian regimes to seize new powers over the Internet and even censor websites.
The amendment would require the Government Accountability Office to study the issue before the Commerce Department could give up its contractual authority over the Internet Corporation for Assigned Names and Numbers — the nonprofit group that manages the technical procedures that allow computers worldwide to connect to websites. The transfer of authority over ICANN to the "global Internet community" is scheduled to take place next year.
The language of the amendment matches a bill, the Dotcom Act, which was approved by the House Energy and Commerce Committee earlier this month.
In a statement, Energy and Commerce Committee Chairman Fred Upton warned that "Russia, China, and Iran would like nothing more than to wrest control of the Internet." He argued that the administration should "hit the pause button and allow for independent review" of its plan.
Democrats argue that the transition is part of the long-standing position of the United States to support the "multi-stakeholder" model of Internet governance, in which decisions are made by an array of nonprofits, companies, academics, and engineers.
In a letter earlier this month opposing the Dotcom Act, a top Commerce Department official said that the transition will strengthen the multi-stakeholder model and undercut authoritarian regimes that are arguing for more government control of the Internet.
Kelly Welsh, the department's general counsel, said the bill "sends the wrong signal to the global Internet community" and "reinforces the misapprehension that the U.S. government 'controls' the Internet."
He emphasized that the U.S. won't complete the power transfer until ICANN outlines a plan for Internet management that is free from control by any government.
But Rep. John Shimkus, an Illinois Republican and the author of the amendment, maintained that there's no way to control ICANN once the U.S. gives up its role.
"Once our authority is gone, it's gone for good," he said.
Senate Democrats are expected to oppose the amendment, but the defense bill is considered "must-pass" legislation.