House Moves to Stall Obama's Plan to Give Up Internet Authority
Republicans fear the administration's proposal could allow Russia or China to seize new powers.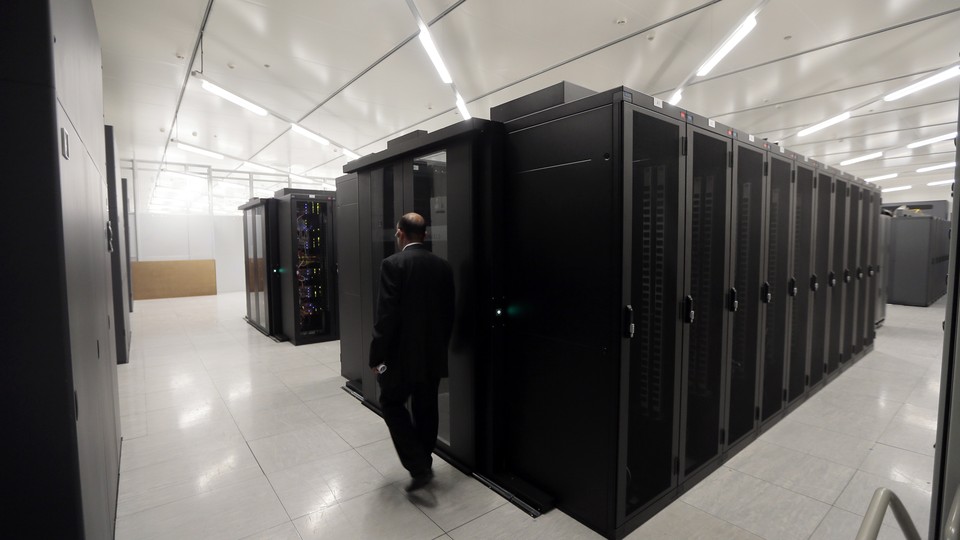 A House committee voted along party lines Thursday to delay the Obama administration's plan to give up authority over the Internet's address system.
The bill, the DOTCOM Act, now heads to the full House for consideration.
Republicans fear the administration's plan could allow Russia, China, or other authoritarian regimes to seize new powers over the Internet and even censor websites.
Their legislation would require that the Government Accountability Office study the issue before the Commerce Department could give up its contractual authority over the Internet Corporation for Assigned Names and Numbers — the nonprofit group that manages the technical procedures that allow computers around the world to connect to websites. The transfer of authority over ICANN to the "global Internet community" is scheduled to take place next year.
Rep. Greg Walden, an Oregon Republican, said the transition is "extremely important to the future of the Internet."
"What we're saying is can we just stop a minute and get GAO to take a look?"
He argued that once the U.S. gives up its role in Internet management, it will be impossible to ever get it back.
But Democrats argue the plan is just the latest step in the U.S. government's longtime support of the "multi-stakeholder" model of Internet governance, in which decisions are made by an array of nonprofits, companies, academics, and engineers.
"I don't know where these suspicions have come from that there's some black helicopter something or other in this," said Rep. Anna Eshoo, a California Democrat.
The Democrats argued that the bill would undermine U.S. efforts to promote Internet freedoms around the world by making it appear that the U.S. wants to have control over the Internet.
The Republicans on the Energy and Commerce Committee defeated a Democratic amendment that would have still called for a GAO study without stalling the Internet power transfer.
The Obama administration announced its formal opposition to the DOTCOM Act earlier this week, and its chances in the Senate appear slim.