Here Are the Five Democrats Named to the Benghazi Select Committee
They're going to participate after all.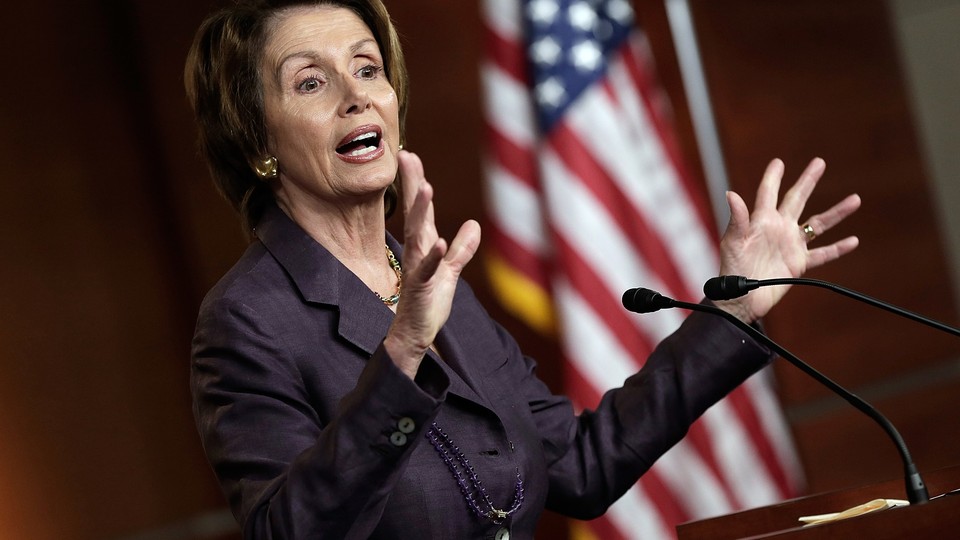 After weeks of internal debate, House Democrats will join the select committee to investigate the Benghazi attack after all and send a full delegation of five members, Minority Leader Nancy Pelosi announced Wednesday.
Oversight Committee ranking member Elijah Cummings, who has served as the Democratic counterweight to Chairman Darrell Issa's Benghazi hearings, will serve as the ranking member.
The other members of the committee are:
Adam Schiff, D-Calif., who serves on the Intelligence Committee
Adam Smith, D-Wash., who is the ranking member on the Armed Services Committee
Linda Sanchez, D-Calif., who serves on the Ways and Means Committee's Oversight Subcommittee 
Tammy Duckworth, D-Ill., who serves on the Armed Services and Oversight committees and is also an Iraq War veteran
The decision comes after days of negotiations with Republican leadership, in which Democrats had hoped to convince the majority to grant them equal representation on the panel as well as greater oversight over subpoenas and testimony.
Pelosi and House Speaker John Boehner met on Tuesday to discuss potential changes to the committee's operations, and they spoke again by phone on Wednesday. But Pelosi told reporters Wednesday afternoon that Republicans never budged on those issues.
"We have offered assurances on committee procedures, but no substantive changes that could hurt the investigation," a House GOP leadership aide said.
Although many top Democrats had argued against appointing their members to the select committee — particularly if they did not receive concessions from Republicans — Pelosi argued that the lack of an agreement over committee rules made it even more important for Democrats to engage in the process.
"That is all the more reason for Democrats to participate in the committee, to be there to fight for a fair hearing and process, to try to bring some openness and transparency to what's going on," she said. "If the process had appeared to be fair, more transparent, and the rest, there would be more trust in it."
Schiff, who had previously referred to the select committee as a "colossal waste of time" on Fox News Sunday, agreed to represent Democrats on the panel as well. He agreed with Pelosi's line of thinking, arguing that he and his fellow Democrats will be responsible for pointing to the truth and "to make sure that this does not become a select committee on talking points."
Boehner spokesman Michael Steel said, "The American people deserve the truth, and we are glad House Democrats have chosen to participate in this serious, substantive investigation into the circumstances surrounding the tragic events of Sept. 11, 2012."
This story has been updated with more information.
{{ BIZOBJ (video: 4960) }}